Anyone who follows esports or has ever played competitive video games in their life would raise their hands if they read that CS:GO is gone foreverthat we say goodbye to one of the greatest games in history and one of the most played games on Steam.
Logically, Valve has not lost its mind and closes CS:GO, but it must be qualified that yes, CS:GO is over because last weekend the last Major in the history of the Global Offensiveversion of Counter-Strike that came out over 10 years ago.
Counterattack. pic.twitter.com/WheQqv7Cwj

— BLAST.tv (@BLASTtv) May 20, 2023
This last major tournament was held in Paris: the BLAST.tv Paris Majorwhich peaked at 440,000 people and averaged more than 125,000 viewers in the last week during the closing stages of the tournament.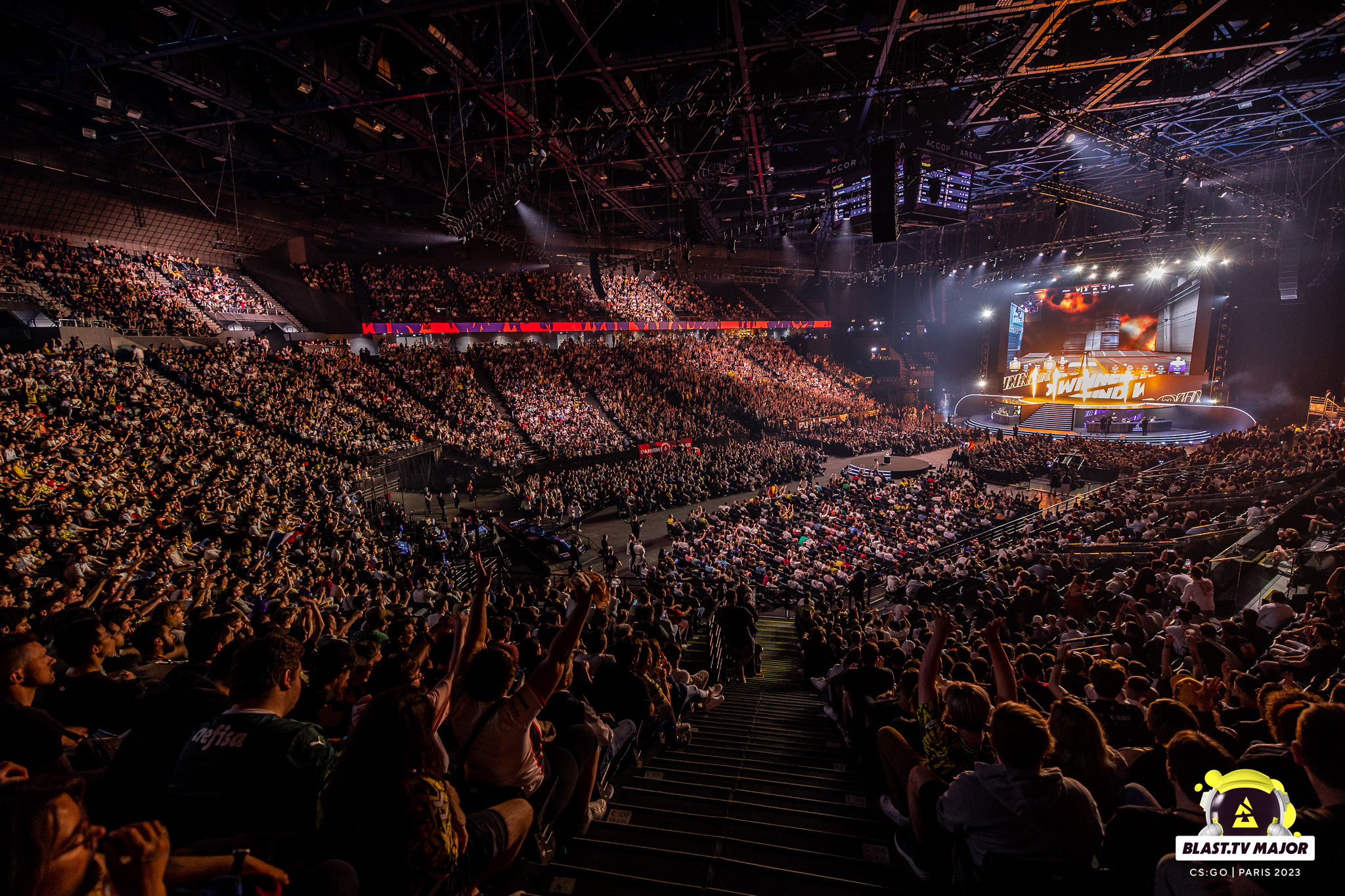 In addition to the crowd on Twitch, the Accor Arena in the French capital was packed all weekend Team VitalityFrench championship champion who won his first Major with a Zywoo MVP.
YOUR CHAMPIONS: @TeamVitality 🔥 pic.twitter.com/JqnneNlkCQ

— BLAST.tv (@BLASTtv) May 21, 2023
The story of the French team is magical, because they will be able to boast of victory his first Major in history, this is the last in the written pages of CS: GO to leave a promising future with Counter-Strike 2.
Vitality defeated GamerLegion 2-0 (16:6 in Overpass and 16:13 in Nuke) in one of the craziest tournaments ever, with real surprises like NaVi, FURIA or ENCE out playoffs o Heroic fall against GL semi finals.
The farewell of CS:GO in the competition

CS:GO has had thousands of competitive tournaments over the past decade, but the biggest ones played by the best, the most skilled, and the best Counter-Strike are the Majors; there has been in total 19 Majors in CS:GO History worldwide.
Not only that, but CS:GO has also experienced historic moments, such as the two-year domination of Astralis by device, dupree, X1p9x and company, JW's Fnatic, olofmeister and Flusha or the surprises of the Outsiders period in Rio 2022.
19 majors ending with a great tournament in Paris and opening up an encouraging future with Counter-Strike 2, the game that Valve aims to break even more records and will be home to the most frenetic and historic esport of all time.
Source: Esports AS
I have over 10 years of experience in the news industry, working for various news websites. I am also an author at Esports Chimp, where I cover gaming news. I have a deep passion for video games and esports, and my goal is to provide accurate and up-to-date coverage of the gaming world.