The Counter-Strike community in Spain has woken up to one of the worst pieces of news to occur in the national ecosystem, as the farewell of one of the most iconic esports competitions in our country has been confirmed.
The ESLone of the most important tournament and competition organizations in the world of esports, has confirmed that with the launch of Counter-Strike 2, what happened to the ESL National Championship is over.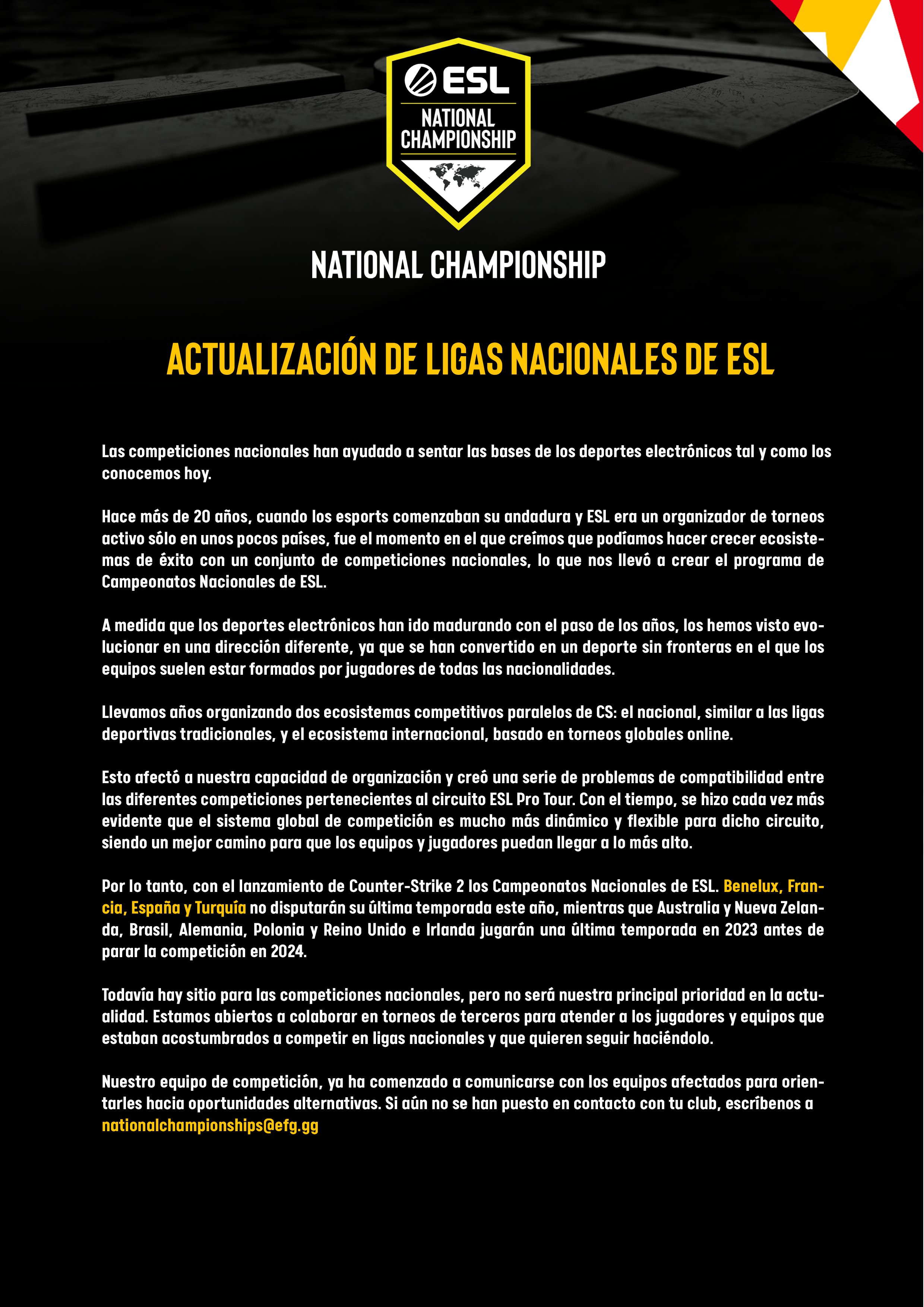 "With the launch of CS2 we conclude our ESL National Championships program. Benelux, France, Spain and Turkey This year they will not be playing their last seasonwhile Australia and New Zealand, Brazil, Germany, Poland and the United Kingdom and Ireland will play their final season before disappearing in 2024," the ESL confirmed.
The main reason is the lack of concentration on making different features of the ESL Pro Tour compatible, which confirms that they need to put more effort in a more general ecosystem with a general classification promotion system.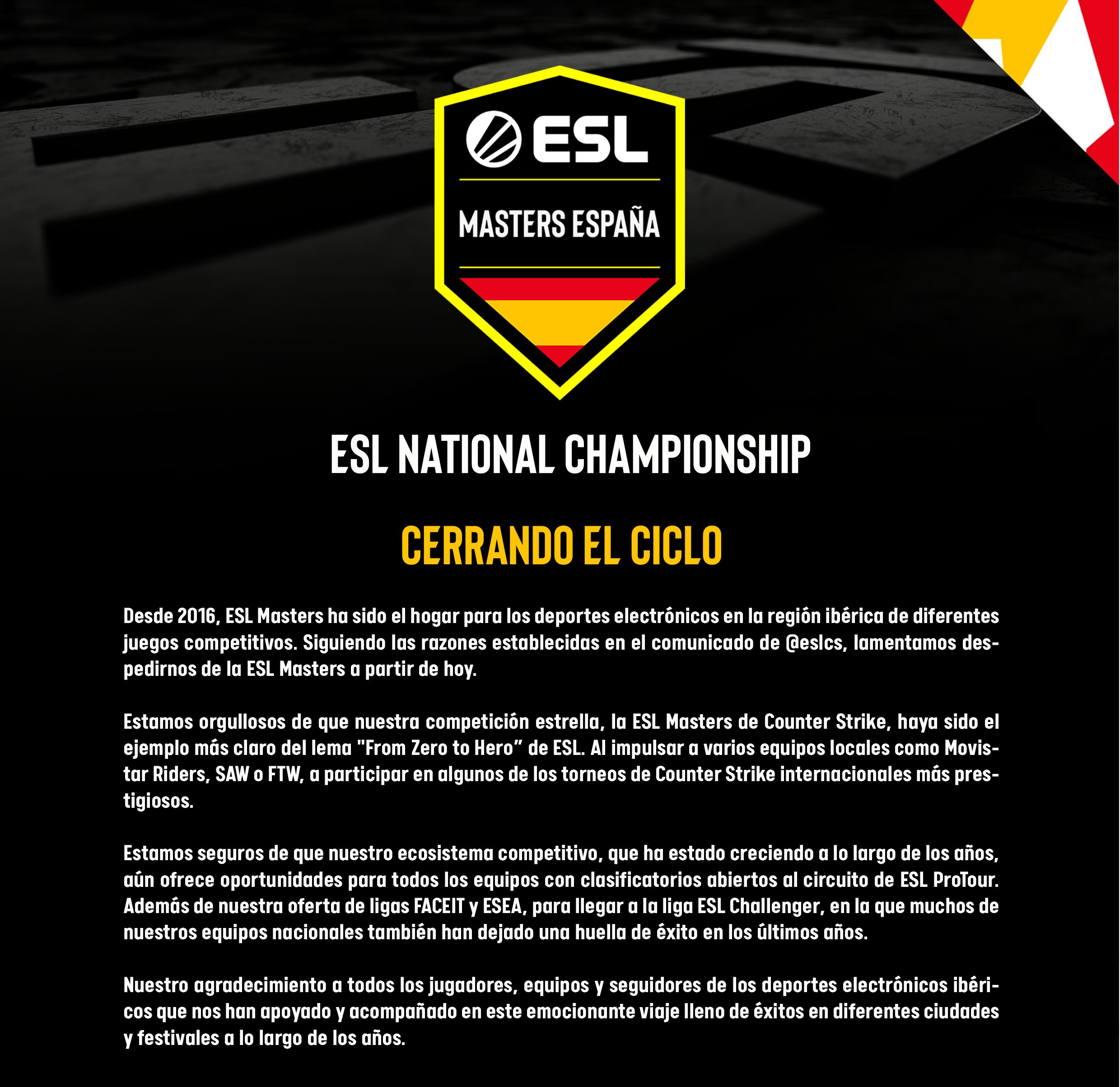 ESL Spain has released a painful statement confirming its farewell to the Pro League, which has produced numerous teams since 2016, such as Movistar Riders of sÄw who later participated in the best competitions in the world.
They do confirm that they continue to receive offers from tournaments such as FACEIT and ESEA, but the Pro League will disappear until further notice. A painful farewell that will one day affect hundreds of players who aspire to become professionals.
Source: Esports AS
I have over 10 years of experience in the news industry, working for various news websites. I am also an author at Esports Chimp, where I cover gaming news. I have a deep passion for video games and esports, and my goal is to provide accurate and up-to-date coverage of the gaming world.