Fortnite's constant evolution is truly overwhelming, with constant changes since it came out over six years ago, yet Epic Games has a near-perfect formula for taking the game without overdoing everything they add.
In short, the novelties come together and merge into a map where you can do what you want. In fact, many think that Fortnite will be an eternal game with infinite games in the future.
Beyond assumptions and hypotheses about what will come, Fortnite has been updated with his new 4th seasonwhich concludes a chapter 4 full of content and which brings many new features.
The new season 4 of Fortnite It will last until November 3, 2023.
All the news from season 4
new locations
NEW MAP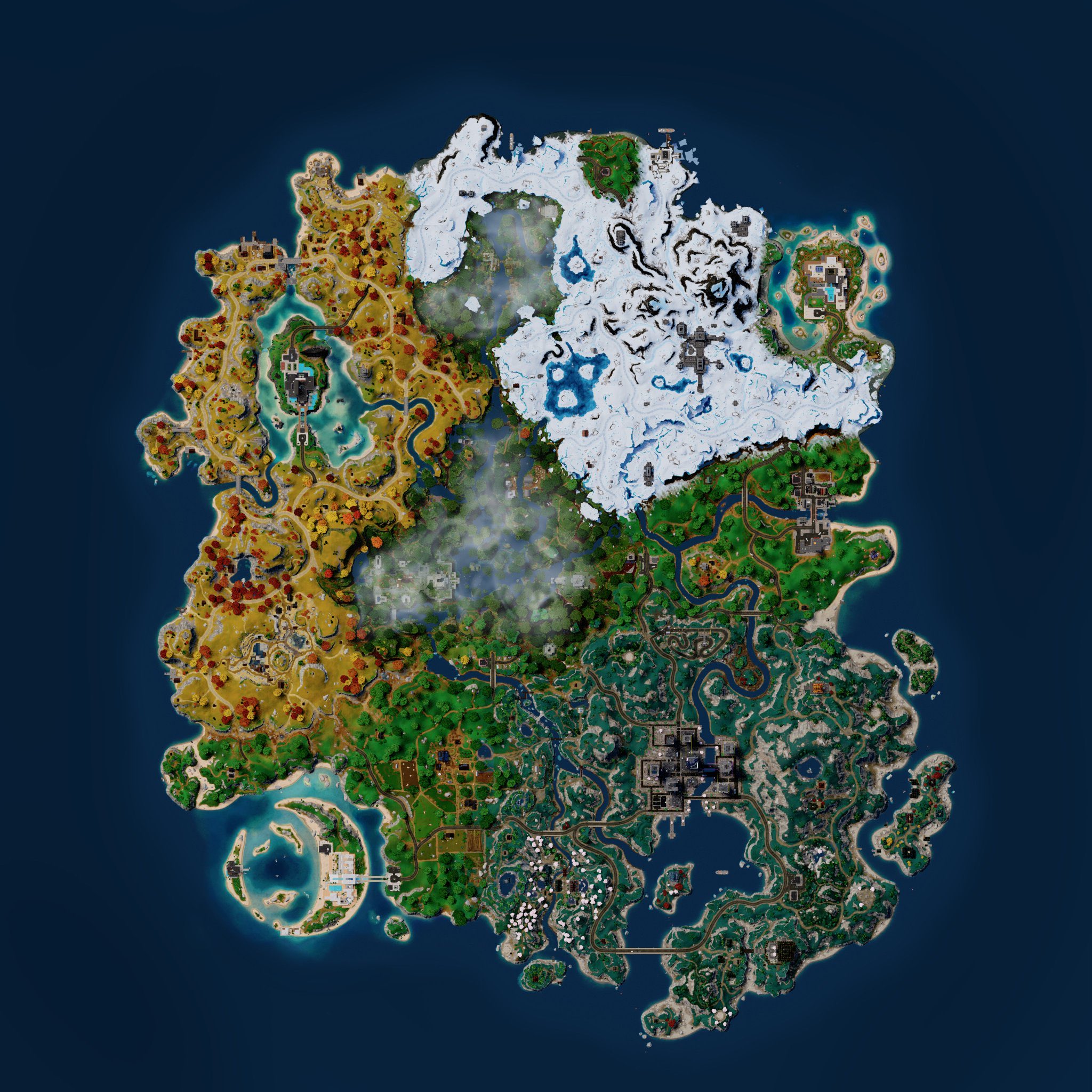 New items and sets
PROPELLING RAM
INFILTRATING PUMP SHOTGUN, SCOPED BURST SUBMGUN AND DOUBLE MAGAZINE ATTACK RIFLE
TURRET BRIEFCASE
LOOT BAGS
MIDAS DRUM SUBMGUN
TNTINA EXPLOSIVE BOW
OCEAN BOTTOMLESS RIBBON
KIT LOAD SHOTGUNT
KIT WAVE LAUNCH
ZYG'S RAY GUN AND SHORT DISCOUNT
FOUNDATION MK7 ATTACK RIFLE
GUNNAR'S STINGER SMG
New car – Nitro Fang
new increases
IMPROVISED BACKPACK
Each container you open contains an item that you might find in a loot bag.
SHOOTER
You gain health and protection when you hit opponents with a sniper rifle.
DELIVERY OF AMMUNITION
Not only does it give you ammo, but disabled opponents also drop more ammo than usual.
FIRST HUNTING GUN
Shotguns do more damage on the first shot.
SLOW BUT POWERFUL
Pistols have a slower rate of fire, but deal more damage.
POWERFUL FISHING
You swim faster and you immediately get loot from fishing grounds when you swim in them.
Return of previous increases
Fast hands
first attack
ass
steady hands
Approved for submachine guns
Diploma locksmith
more parkour
lesson in humility
a little nudge
Medium ammunition supplies
mud fighter
accurate cannon shot
WEAPONS RETURNING FROM THE ROOM
explosive at a distance
Suppressed Marksman rifle
gun with silencer
The silenced gun has been redesigned and is now fully automatic!
WEAPONS FROM CHAPTER 4 – SEASON 3 STILL AVAILABLE
knurled shotgun
Mastery shotgun
Devastating assault rifle with silencer
Thermally designated sniper rifle
combat submachine gun
Stolen Breakthrough Rifle (Exotic Weapon)
Stolen Accelerator Shotgun (Exotic Weapon)
Stolen Auto-Reloading SMG (Exotic Weapon)
Shadow Tracker (Exotic Weapon)
shock grenades
SURVIVE TO GET STATUS
stay alive to win medals for survivors! To upgrade your medal to the next level, complete a Survivor mission in Battle Royale or Zero Build. These missions challenge you to survive a certain number of opponents. at the same time that you get a certain number of eliminations. The higher the rarity level of your medal, the more difficult the missions will be. The most advanced survivors get the medal of Mythic Rarity 1!
Medal Rarity:
Just

Rare

Foreign

epic

legendary

exotic

mythical
RANKED CHAPTER 4 – SEASON 4
The arrival of Chapter 4 – Season 4 brings the beginning of the Classified Mode Chapter 4 – Season 4! As previously announced, all players' ranks have been reset for Ranked Chapter 4 – Season 4 so everyone can start over.
Source: Esports AS
I am a highly experienced and successful eSports news website author who covers gaming news. I have worked in the industry for many years and have built up a strong reputation. I am also a well-known figure in the world of eSports, having been involved in many events and tournaments.