Shortly after showing the official skin art EDG by Worlds 2021, Riot revealed how they got on in League of Legends. In addition, the company revealed details about the team icons, player signatures, animations, borders and other cosmetics included in the pack.
The choices were as follows: Graves (Flanders), Viego (Jiejie), Zoe (Scout), Aphelios (Viper) and Yuumi (Meiko). Check out the skins in LoL below:
The rumors are real, the skins of the world champion @EDG_Edward come to the PBE!

EDG Zoe

— League of Legends Brazil (@LoLegendsBR) Apr 26, 2022
Skin Spatter Art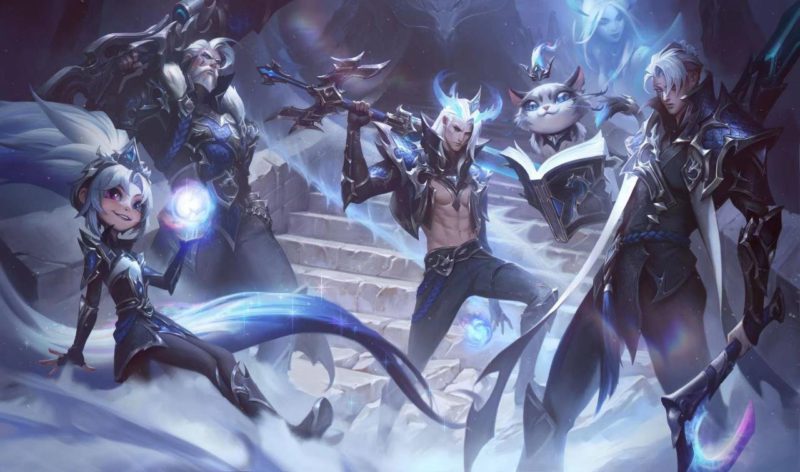 On Weibo, they were shown what the loading screens of each EDG skin will look like, as well as player signatures on the art. Look: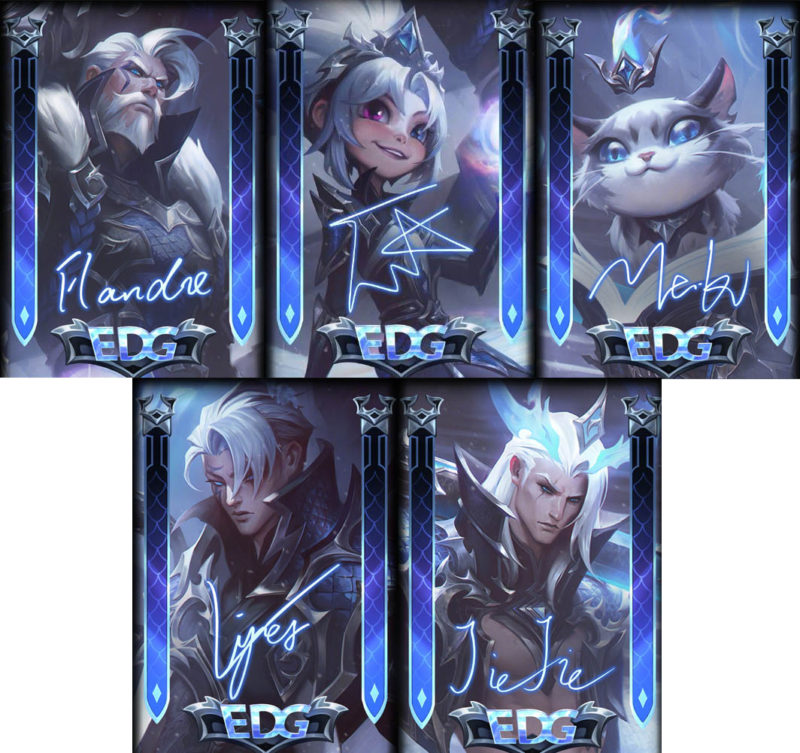 EDG skins chromas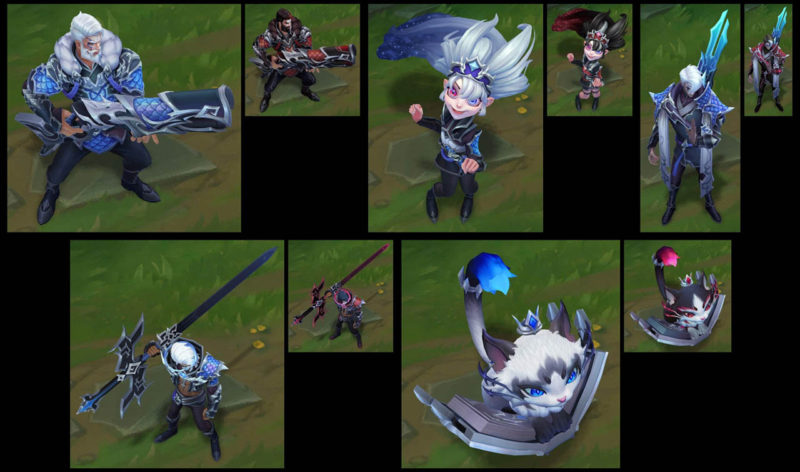 EDG Worlds 2021 Icons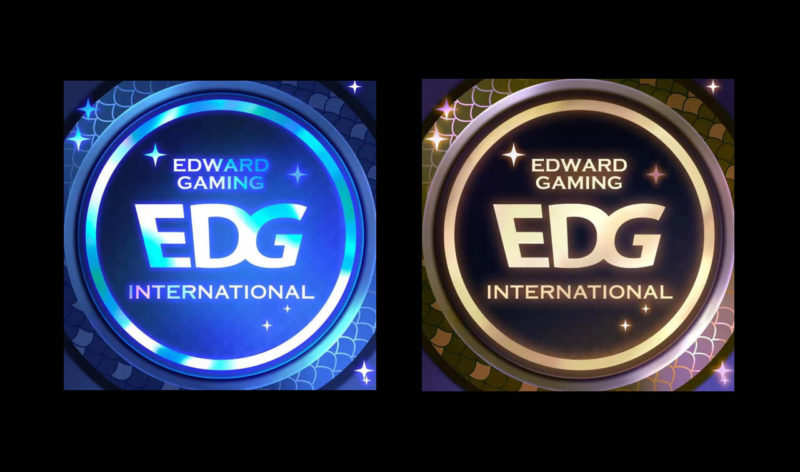 Player icons: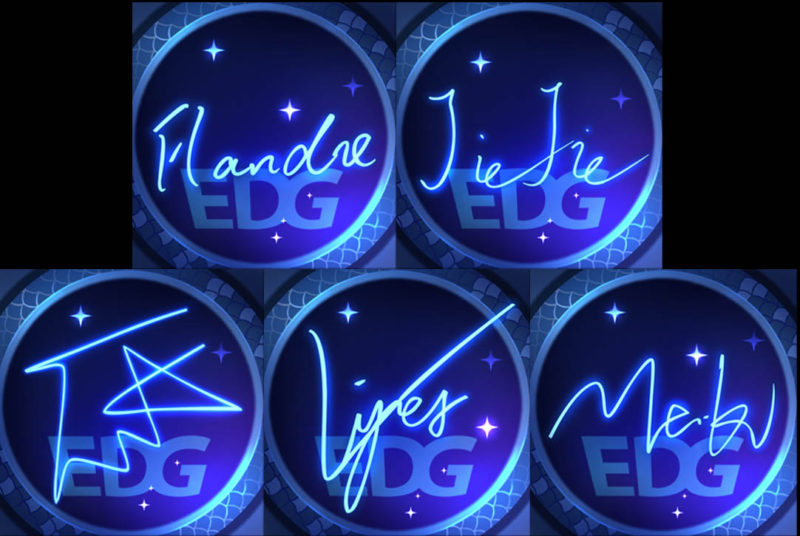 Some action figures from Worlds 2021 EDG skins will also be released: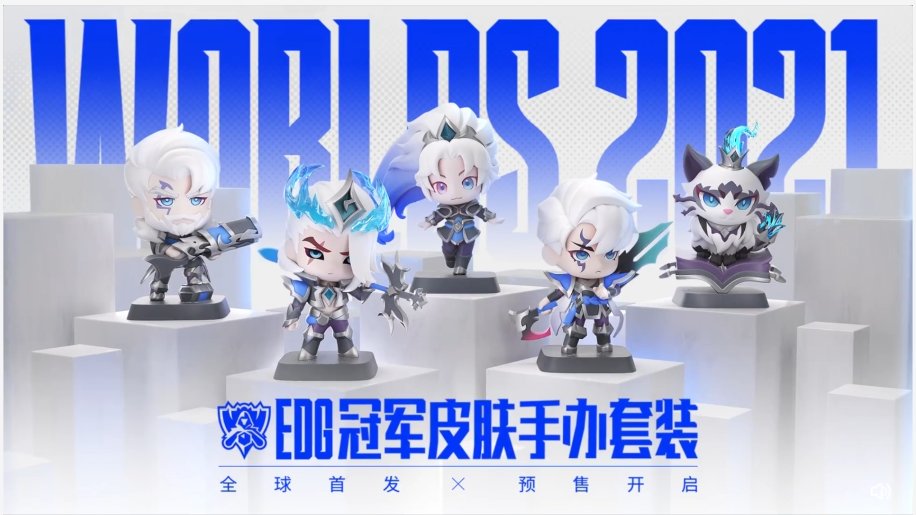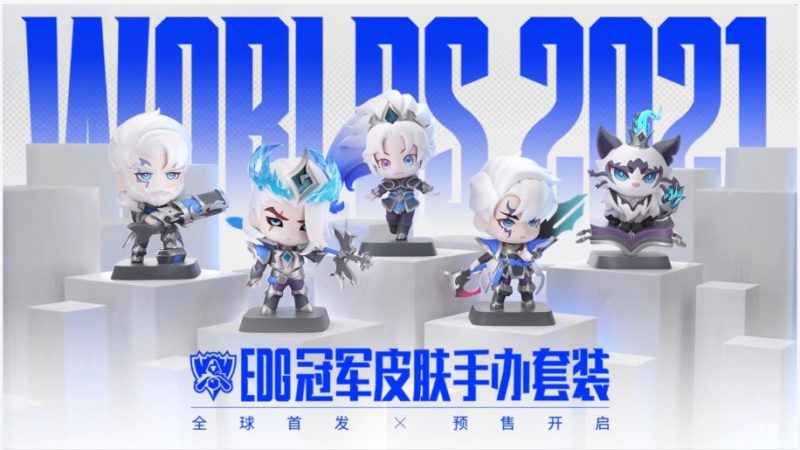 EDG skins are expected to arrive on the LoL server in patch 12.9, scheduled for May 11, the day after the launch of MSI 2022. The patch will also be the arrival of Taliyah's mini-rework.
See also: All LoL Worlds themed skins released so far
Source: Mais Esports