The competitive elite of any sport, whether real or virtual, is complicated, very complicated. Especially if you grow little by little from the amateurrowing to compete against the best in semi-professional and moving glory.
The road is really difficult and even more difficult when, when it seems that you have achieved a dream, you face reality; One in which, above all, there are those who rule, those who have a name and you, despite your best efforts, are nobody.
Because imagine you work in the Since 2018, League of Legends has been training semi-professional teams that have always excelled in lower leagues, such as ASUS, Kawaii Kiwis and Jokers and, when with the latter you promote to firstthey kick you out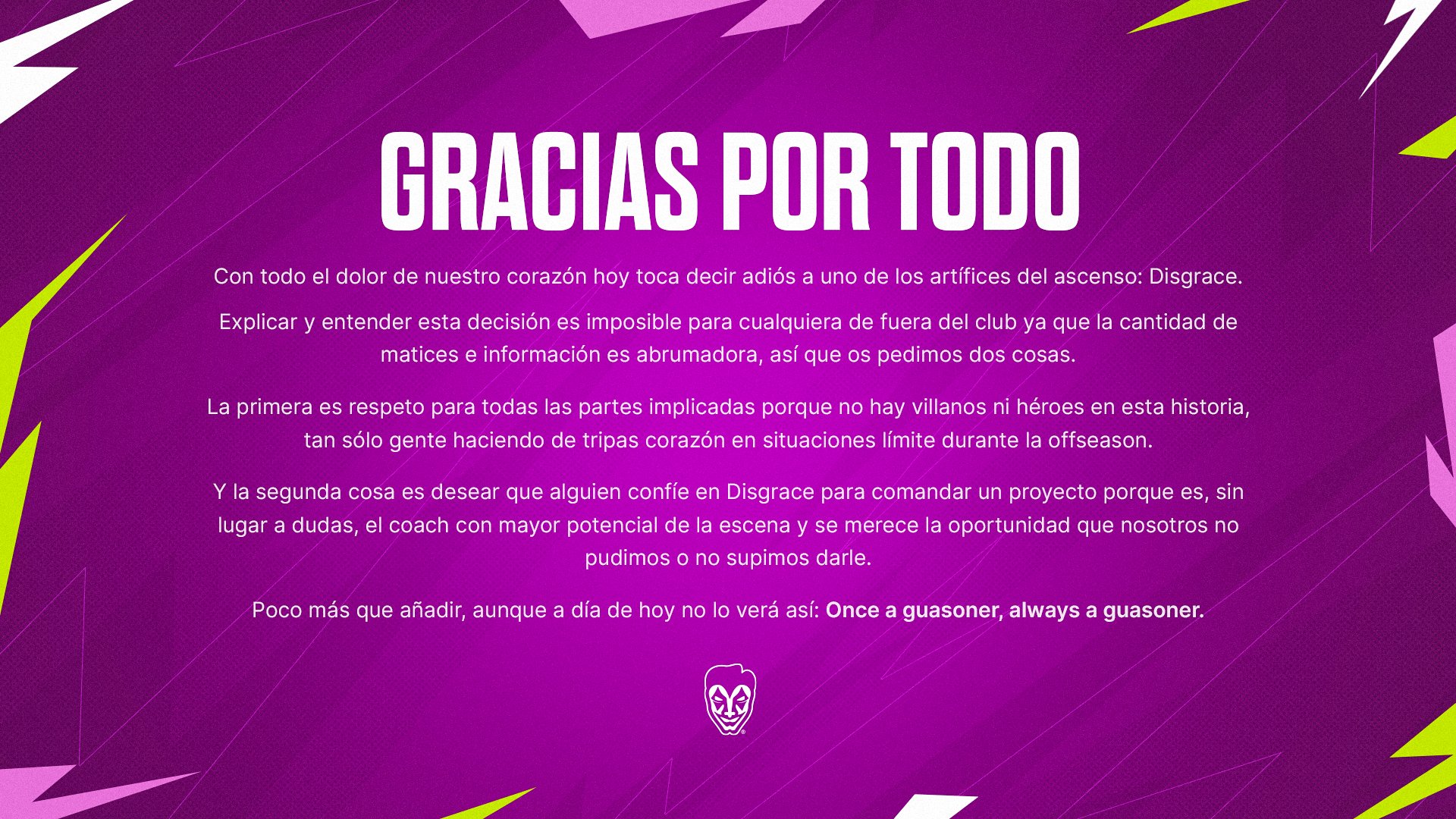 And they don't just throw you out in honor of what has been a historic achievement (since moving up to Super League isn't complicated, it's next), but they they dedicate a crappy jpeg to you with the excuse that "there's no better way to put it".
We present the case of Jorge López, better known as shameone of the head coach with more experience in it amateur/semi-pro of LoL from the last 5 years.
On Monday evening, November 21, the rumor spread engine cocurrent champion of the Iberian Cup with UCAM, would train Jokers in 2023, a club that in theory already coach.
Sources: Motoco 🇪🇸 has reached a verbal agreement with Guasones 🇪🇸 to become the Head Coach in Superliga.All details⬇️https://t.co/SoISk4nkiU

— Alejandro Gomis (@anonimotum) November 21, 2022
The news did not go unnoticed by the LoL community, especially for players like WidowMakeran exponent of the community who has already played the leading role in several 'controversies' for his harsh words against other agents.
Orthran is the person I'm talking about in these tweets and he is the manager of Jokers, a colleague of Motroco (nothing against Motroco). chance, right? ?https://t.co/UBC2K1sixQ

— WidowMaker (@WidowMak3r) November 21, 2022
A few hours later, on November 22, the news came from Shame: expelled from Jokers after a year in discipline, time in which he has reached a runner-up in the Second Super League and a TOP 1 to rise to the elite.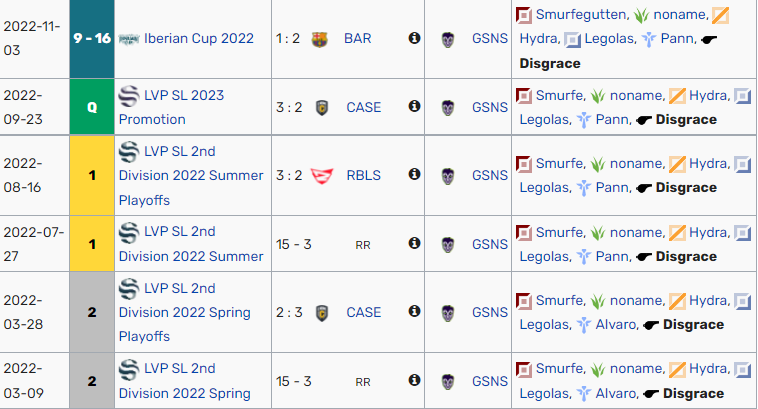 That is, afterwards more than 5 years trying to become a coach in the Super Leaguethe club that gave him the chance to be promoted and with whom he did so expels him to replace him with a veteran.
Motoco is an excellent one coachbut he certainly had the opportunities in his day that shameFirst of all, he will not have Jokers, who absolutely deserve to train at least in the First Division.
The expulsion of shame becomes an earthquake in the club, as members of the staff like Añoño, Nightmare and Odrux have shared them immediate departure from the team after rejecting the decision to evict Disgrace.
Both for me and for @AnionioCaster Y @Jesus_GG98 "We do not support this decision. We believe it is a mistake and that it does not follow the values ​​we believe are correct, leaving Jokers in the lurch. Having said this, we would like to thank @jokers the opportunity offered Explanation ⬇️⬇️⬇️ https://t.co/uX8FwlNrfP pic.twitter.com/KG5jjo5u7J

— Odrux (@Odrux_) November 22, 2022
It starts badly for a Jokers deserving promotion and one of the most charismatic teams in Spain who have been wrong despite everything: shame He didn't deserve a goodbye with a jpeg and such a statement on Twitter.
We won't get into sports issues, as players or other members of the board may not have agreed with Disgrace and its decisions, but there are, or should be, other ways of doing things in esports.
Source: Esports AS
I have been working in eSports Chimp for almost 5 years now. I have written different types of articles but I mostly focus on gaming news. It has always been my dream to work in eSports Chimp and I am grateful that I am able to do so.
I grew up playing video games and it has always been one of my passions. When I was younger, I never thought that I would be able to make a career out of it. But now, I am able to write about games and share my passion with others through my work.
I believe that there is a lot of potential in the world of eSports and I am excited to see how it grows in the future.