Note, quick test to identify a LoL player profile. You are in a won game and at the end of the game, already knocking down the enemy base, you are one of those who have all kills to make up for your result?
Or rather legal and that the dead be divided equally? Same when a game ends and you lose. Are you one of those who keep waiting at the base with your positive KDA or do you decide to fight?
Dear friend, if you identify yourself with the first profile to destroy everything by winning or stay at the base waiting for your KDA to take no damage, know that you are a KDA playera common but not very popular profile in LoL.
The KDA is actually the kill/kill/help ratio and many people attach great importance to it, as is the case with the best poppy in the worldin addition, it's bronze.
How to become the best Poppy in the bronze world? You will wonder. Well, basically because he doesn't play her like Elyoya in jungle or Odoamne in top, but in a matter of statisticsis the best.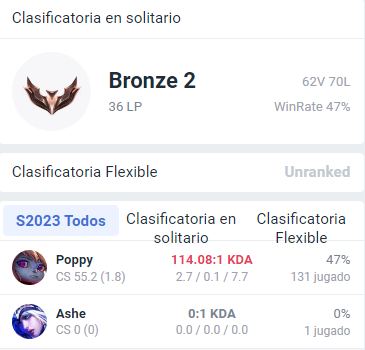 His name is 5h5umplays in EUW, has been between silver and bronze since season 7 has a KDA with Poppy of 114.08:1 at qualifications. That is, less than 0.1 times per gameaverages nearly 3 kills and assists a 7.7.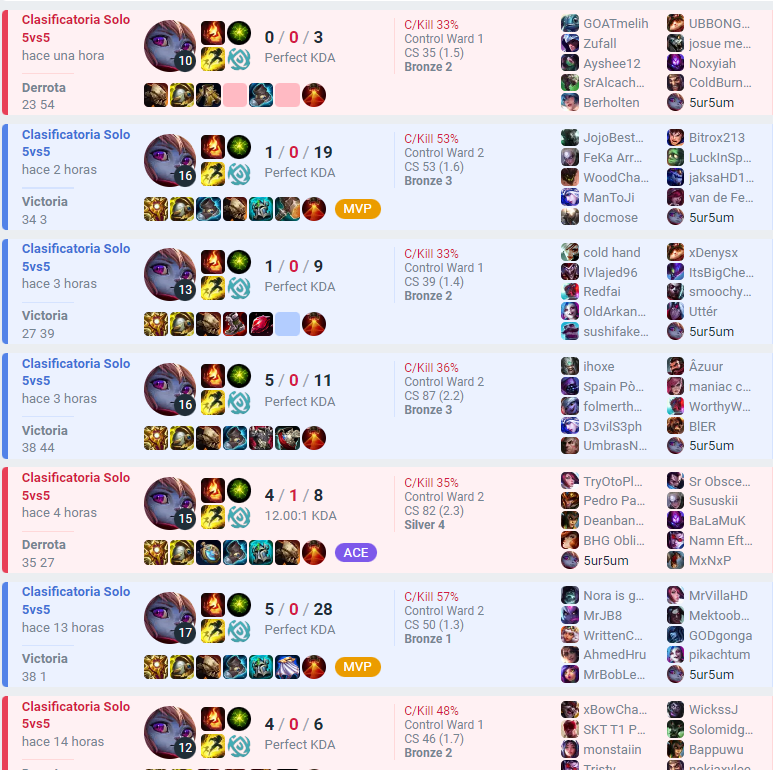 This person is a KDA player from MANUAL because what he's committed to is basically playing so defensively and making sure he doesn't die. It just seems that it doesn't even seem to have an impact on the game given how little he dies.
How is it possible for this to happen? A player in it Reddit He claims to have met him and while he's a solid player, he says he risks very, very little, meaning he can't Roadway the games despite how good he is with his Poppy.
In fact, he only plays her as support, after he disputes 132 qualifiers this season131 with Poppy support with 47% of win rate and another with Ashe, where it was 0/0/0.
This thing is so strange that we had never seen it with our own eyes in LoL, and it's that it's no longer fear of dying, it's fear of breaking an almost perfect KDA if there isn't another loose death.
Source: Esports AS
I have been working in eSports Chimp for almost 5 years now. I have written different types of articles but I mostly focus on gaming news. It has always been my dream to work in eSports Chimp and I am grateful that I am able to do so.
I grew up playing video games and it has always been one of my passions. When I was younger, I never thought that I would be able to make a career out of it. But now, I am able to write about games and share my passion with others through my work.
I believe that there is a lot of potential in the world of eSports and I am excited to see how it grows in the future.