We can't even imagine what would have happened if Riot Games had parted ways with Prime Gaming's agreement with which it launches the free capsules, that content that all users who subscribe to Amazon can get.
And it is that we published a few weeks ago that the the deal is overalthough it was for a few days just when we published the text, as Riot surprised us with a new capsule hours later.
The story continued, as there was until now, March 7, the day when Riot busybody It finally cleared the doubts we all had: Prime Gaming Capsules Continuebut with changes.
Starting in March, League pods will be fairly similar to last year. However, the Mythic Essence is removed along with a Champ shard. However, there will now be a Mystery Ward skin and permanent champion in each pod alongside the other previous content 2/3

— Andrei van Roon (@RiotMeddler) March 7, 2023
He rioter He confirms that there will be significant changes in the capsule and that it will be different from the one we know, nervous its content, then we say goodbye to the mythical essences and instead there will be one department skin and a permanent champion.
He has not confirmed otherwise how many Riot Points there will be in this new capsule, because we previously enjoyed a total of 650 RP, but this figure was reduced to 350 RP and maybe Riot will increase it again.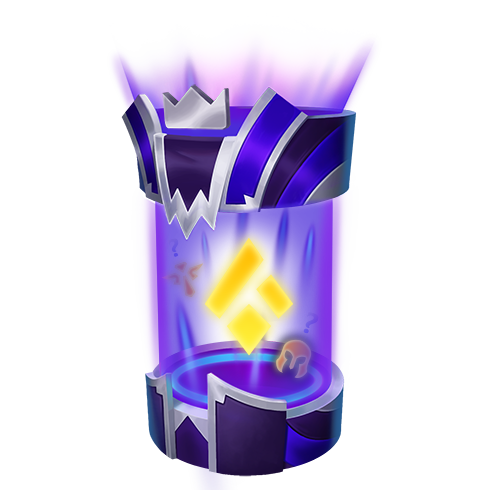 The contents of the LoL Prime Gaming capsule in 2023 would look like this:
Riot Points – Initially 350 RP, although this may change
1 permanent champion
1 1350 RP skin
4 Championship shards
1 Random Vision Ward skin
30 day experience upgrade
orange essences
2 Eternals Series 1 Capsules
champion shard
mythical essences
Riot Meddler has confirmed that this is what this capsule will look like until mid-2023, at which point they may change the content even more and change again what it brings. The capsule will start this same month of March on the PBE and on the official server.
Source: Esports AS
I have been working in eSports Chimp for almost 5 years now. I have written different types of articles but I mostly focus on gaming news. It has always been my dream to work in eSports Chimp and I am grateful that I am able to do so.
I grew up playing video games and it has always been one of my passions. When I was younger, I never thought that I would be able to make a career out of it. But now, I am able to write about games and share my passion with others through my work.
I believe that there is a lot of potential in the world of eSports and I am excited to see how it grows in the future.