For the vast majority of esports organizations, the spearhead of the club's sports organization chart is League of Legends, the game in which to invest the most effort as it usually has the largest exposure in the esports world.
There are historical exceptions such as Virtus.pro, Natus Vincere or Ninjas in pajamasorganizations that are or have been in League of Legends but which is not their main source of income.
Then there are the teams that, fortunately or unfortunately, are not in the LEC, LCS or the like, high-level leagues where there are only the best and are considered the place to be if you want to succeed in LoL.
And then there is Team Vitality, a team that has been participating in the European LCS (now LEC) since 2016 and that has never won a single professional title in 7 years, one of the great stains in the history of the French club.
Especially in recent years as they have invested a lot of money trying to be the best in Europe and have not achieved the expected results this is 2023 the biggest disaster of the past five years.
Team Vitality finished last in the summer season, going 1-8 and throwing away spring's good work, divided in which they finished third playoffs after falling to MAD Lions.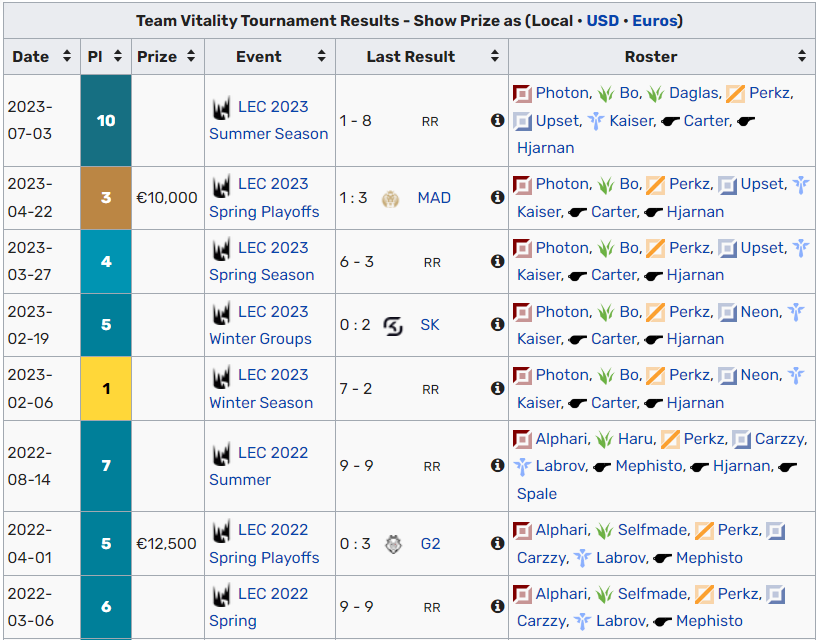 The worst thing about it all is that Vitality has stars like Perkz, Upset or Kaiseras well as Asian hopefuls like Photon or Bo, and they allowed themselves the luxury of having SelfMade as a replacement, officially outside of Vitality.
He super team European turned out to be the big disappointment of a country that experiences esports like no other in Europe, as France only has Team Vitality in the LEC as the top French representative (BDS is from Switzerland, after all, despite operating in France).
The same goes for his academy team, Vitality.Bee. Despite being one of the best teams at the regional level, they have never won one LFL and it's also still his ongoing job in League of Legends.
In other games, Vitality shines
That's what reassures the fans of Team Vitality called the Golden Hornets the yellow set yes it works in other games, such as Rocket League, recently named world champion and the best team in a LAN in the history of this esport, and also the only organization with two world championships.
The best team for the best fans 💛 @GoldenHornets pic.twitter.com/QEcm1xTbZN

— Team Vitality 🐝 (@TeamVitality) August 12, 2023
In CS:GO, they have won more than $1 million in prizes in 2023 alone after winning the Gamers8 2023, the Paris BLAST or the IEM Rio 2023, considered one of the best teams in the world and aiming for all that remains in CS2.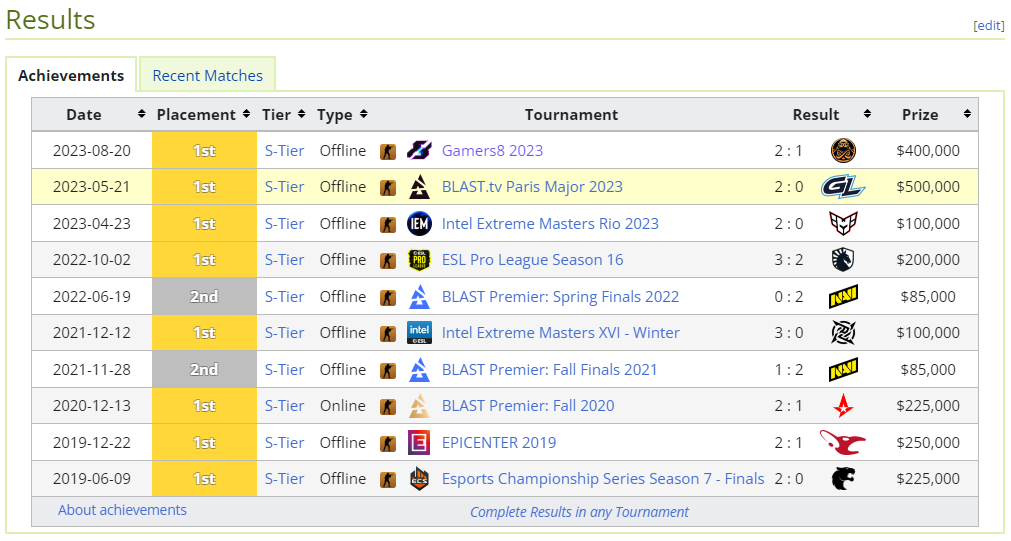 The French team, despite that 34 esports championships in his possessionstill has that League of Legends thorn, perhaps the hardest to reach, but also the most desired by them.
Will they ever make it? Can we imagine Team Vitality triumphing in the LEC? It's complicated, especially with teams like G2 Esports or MAD Lions, absolute dominators of the European elite, but dreaming is free, at least for the French.
Source: Esports AS
I have been working in eSports Chimp for almost 5 years now. I have written different types of articles but I mostly focus on gaming news. It has always been my dream to work in eSports Chimp and I am grateful that I am able to do so.
I grew up playing video games and it has always been one of my passions. When I was younger, I never thought that I would be able to make a career out of it. But now, I am able to write about games and share my passion with others through my work.
I believe that there is a lot of potential in the world of eSports and I am excited to see how it grows in the future.