developers Genshin impact from HoYoverse announced a broadcast dedicated to the contents of update 3.1. The stream will take place on Twitch on September 16 at 3:00 PM Moscow time.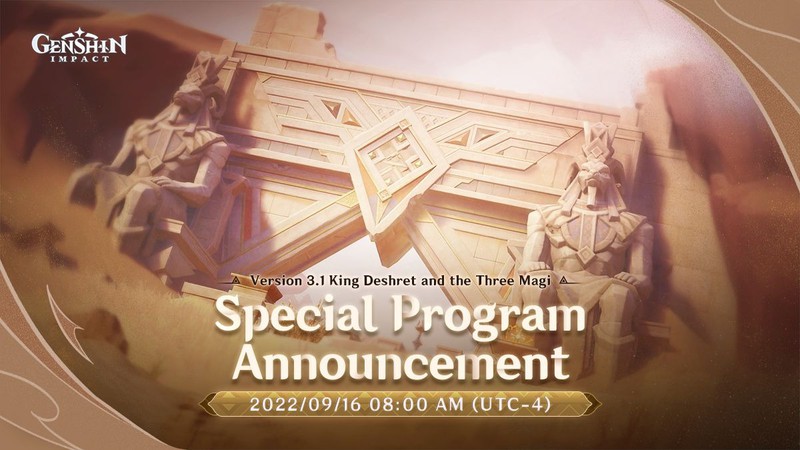 Insiders have already revealed to players what to expect from the future update. It is reported that the first banner will contain Saino (five-star rating) and Kandakia (four-star rating), and the second – Nila (five-star rating). Also expect a replay of old heroes.
The update also adds two new events to the game: "Song of Cups in Monde" and "Winddriver". For completing the first, gamers will receive the Blade of the Changing Winds Spear and other valuable rewards.
Update 3.1 will be released on September 28. Genshin impact available on PC, PS4, PS5 and mobile devices. The Nintendo Switch version is still in development.
Source : Shazoo

For more updates, visit our site: esportschimp.news which is an online news platform that covers breaking news, event coverage, opinion pieces, reviews, interviews, and much more from the esports world.