It seems that with huge popularity comes more attention, as well as many claims. Respawn has published a message to the players Apex Legends and asked for the harassment of the game's developers to stop.
It turns out that they often receive threats from players, and users need to learn how to draw the line between constructive criticism and intimidation. The company will take steps to stop such behaviour.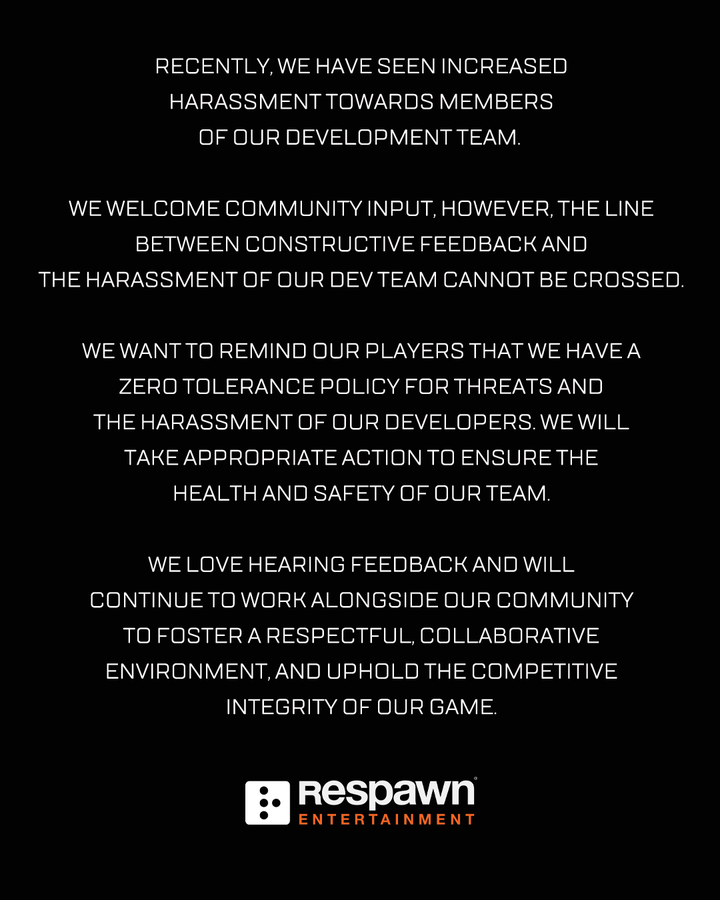 Bee tweet almost 40 thousand likes. It is not known which case of threat and intimidation is mentioned in the message. Probably a lot of cases during recent developer Q&A sessions
Separately, the company reported on the players' feedback:
We love feedback and will continue to work with our community to create a respectful environment and maintain the competitive integrity of our game.
Bungie also joined the company. She supported the company, saying that this way developers can create healthier gaming communities.
Apex Legends available for free on all platforms.
Source : Shazoo

For more updates, visit our site: esportschimp.news which is an online news platform that covers breaking news, event coverage, opinion pieces, reviews, interviews, and much more from the esports world.