developers Genshin impact of the HoYoverse studio decided to celebrate the game's second anniversary by publishing gamer stats for 2022. In the new song of "Evening Teyvat" the studio has collected unusual facts.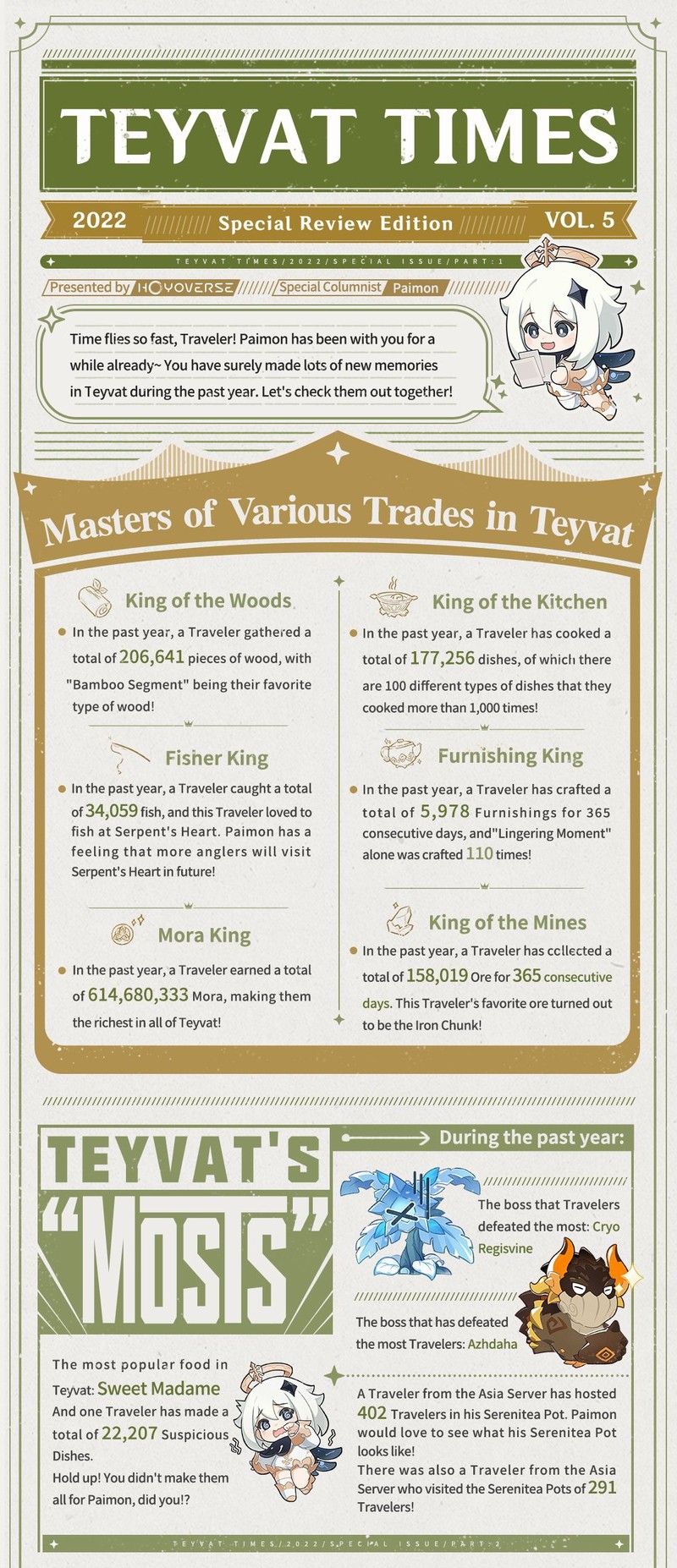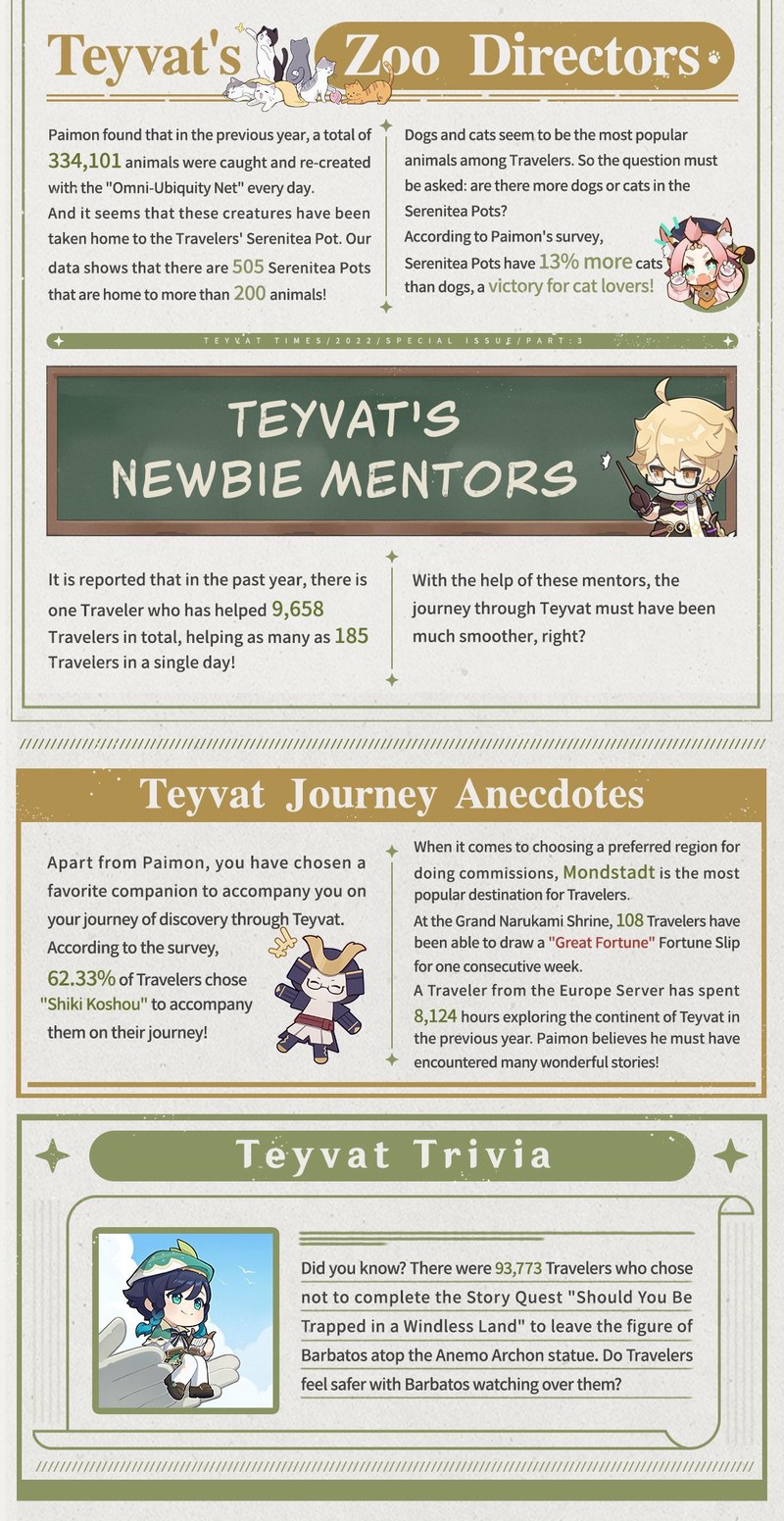 The angler caught 34,000 fish in one year.

Player banker earned 614.68 million mora in a year

The player designer created 5.9 thousand set items in a year, without missing a single day

Cooking player prepared 177 thousand dishes in a year

The lumberjack produced 206.6 thousand units of wood in one year

Player miner mined 158,000 pieces of ore in a year

One player helped 9658 newbies in a year, 185 of them in one day

One of the personal worlds was visited by 402 players and one of the gamers visited 291 personal worlds in a year
Also today for Genshin impact Update 3.1 is released. The update brings two new events, characters, weapons and many other interesting things.
Genshin impact available on PC, PS4, PS5 and mobile devices. The Nintendo Switch version is still in development.
Source : Shazoo

For more updates, visit our site: esportschimp.news which is an online news platform that covers breaking news, event coverage, opinion pieces, reviews, interviews, and much more from the esports world.
I have over 10 years of experience in the news industry, working for various news websites. I am also an author at Esports Chimp, where I cover gaming news. I have a deep passion for video games and esports, and my goal is to provide accurate and up-to-date coverage of the gaming world.