Published a new trailer unusual Romancelvania – a synthesis of a dating simulator and a classic platform game with the destruction of many enemies and bosses. The new trailer showcases the protagonist's passions, of which there will be 12 in total.
Among them there are quite unusual options. For example, a pumpkin girl with impressive volumes.
All this is accompanied by different levels, which are made in unique styles: from gothic to TV show.
You play as Dracula, who had his heart broken a long time ago. Now the main character takes part in a dating show organized by Death himself. Players can even choose the main character's gender.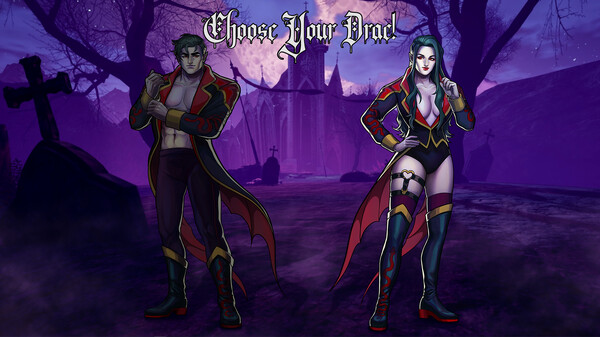 Users will have to open places for dates, fight bosses, and when they get tired of the passion, they can leave it and find another one. For example, a female version of Dracula can date a werewolf.
Romancelvania Coming soon to PC.
Source : Shazoo

For more updates, visit our site: esportschimp.news which is an online news platform that covers breaking news, event coverage, opinion pieces, reviews, interviews, and much more from the esports world.