Onoma Studio published a notice about the imminent shutdown of four mobile games at once: Arena Battle Champions, Deus Ex Go, Hitman Sniper: The Shadows, and Space Invaders: Hidden Heroes.
They will be removed from stores on December 1, and on January 4, the developers will completely shut down the servers.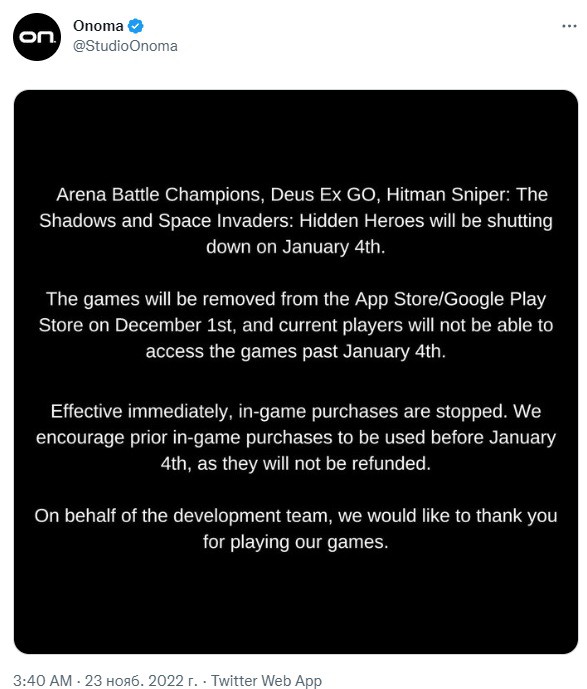 On behalf of the development team, we would like to thank you for playing our games.
All of these titles are made by Onoma (aka Square Enix Montreal), which Square Enix shut down earlier this month. What will happen to the rest of the games from these developers, such as Lara Croft Go and Hitman Go, is not yet clear.
Source : Shazoo

For more updates, visit our site: esportschimp.news which is an online news platform that covers breaking news, event coverage, opinion pieces, reviews, interviews, and much more from the esports world.