The Korea Video Game Rating and Administration Committee awarded the fighting game Street Fighter VI age plate. The committee noted that there is excessive violence in the title, physical injuries are clearly portrayed, and some characters' costumes are too revealing.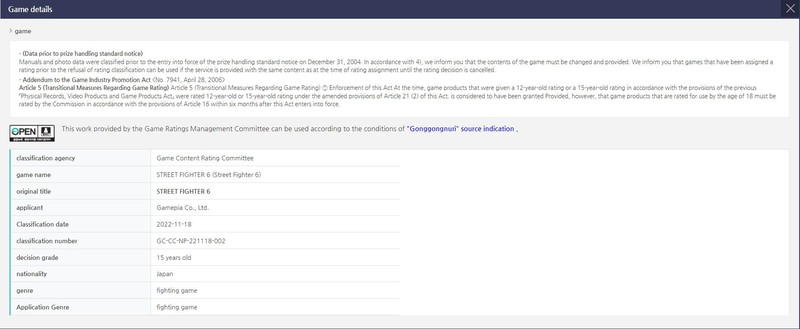 The fighting game received an age rating of 15+. The application for granting the age limit was submitted on November 18 and approved a week later. Capcom previously said the release Street Fighter VI worth waiting for in 2023. Most likely the title will be released in the first half.
The studio recently revealed that the game will have three control schemes: classic, updated, and more modern for beginners, as well as dynamic.
Street Fighter VI announced for release on PC, PS4, PS5 and Xbox Series.
Source : Shazoo

For more updates, visit our site: esportschimp.news which is an online news platform that covers breaking news, event coverage, opinion pieces, reviews, interviews, and much more from the esports world.
I have over 10 years of experience in the news industry, working for various news websites. I am also an author at Esports Chimp, where I cover gaming news. I have a deep passion for video games and esports, and my goal is to provide accurate and up-to-date coverage of the gaming world.