Pixel gothic metroidvania developers The Last Faith from Kumi Souls Games has announced the postponement of the game to 2023. Before that, the title, which in some places is reminiscent of Bloodborne and Castlevania, should be released before the end of 2022.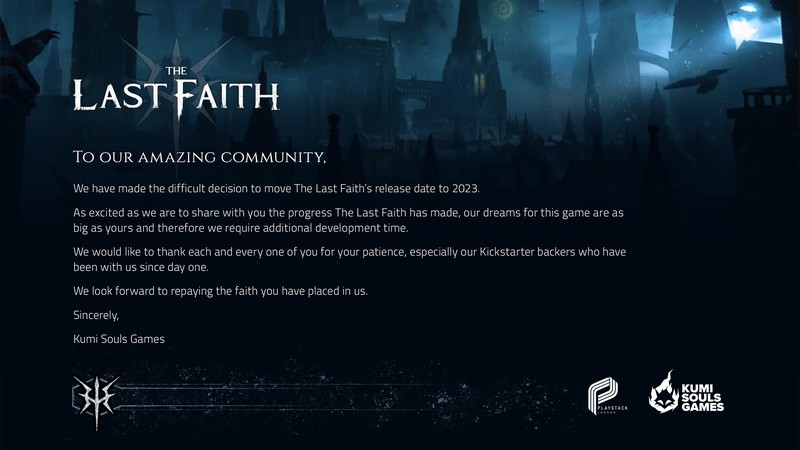 The team published a corresponding post in tweet. In it, the studio said it needed extra time to polish the game. The developers also thanked all fans for their support.
Action The Last Faith is set in a large gothic city, which was stricken with an unknown disease. The main character will have to understand the secrets of this place, using many types of weapons.
Short content:
The Last Faith is a side-scrolling metroidation and side-scrolling action platformer with dark and gothic horror themes at its core. An ancient religion has ruled the world for centuries, left to its own devices. The once majestic capital, full of glorious past, is now in ruins and stricken with a deadly disease. Eric will have to disprove the words of the prophecy and discover the truth behind the now corrupt and devastated world.
The Last Faith will be released on PC, PS4, PS5, Xbox One, Xbox Series and Nintendo Switch.
Source : Shazoo

For more updates, visit our site: esportschimp.news which is an online news platform that covers breaking news, event coverage, opinion pieces, reviews, interviews, and much more from the esports world.
I have over 10 years of experience in the news industry, working for various news websites. I am also an author at Esports Chimp, where I cover gaming news. I have a deep passion for video games and esports, and my goal is to provide accurate and up-to-date coverage of the gaming world.