Steam set another record for the number of concurrent users – over 31 million people. And this is just a month after reaching the 30 million mark.
This achievement once again shows how important Steam is to modern PC gaming. It also explains why many major publishers come back after trying to sell games exclusively through their services. Microsoft, EA, Activision, and Ubisoft are getting their titles re-released, even though some will only stay on their own platforms.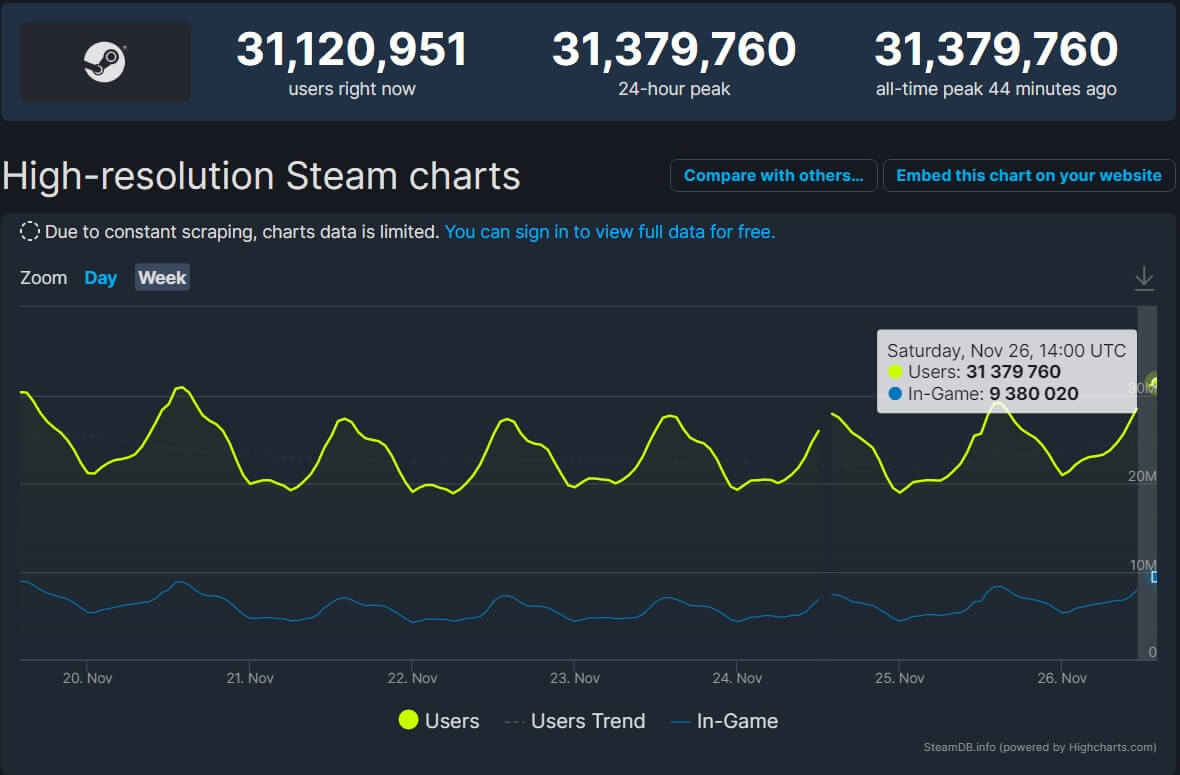 Top 5 most popular games at time of record:
Counter-Strike: Global Offensive – 991 thousand

Dota 2 – 842 thousand

PUBG Battlefields – 385K

Call of Duty Modern Warfare 2/Warzone 2.0 – 367k

Apex Legends – 326K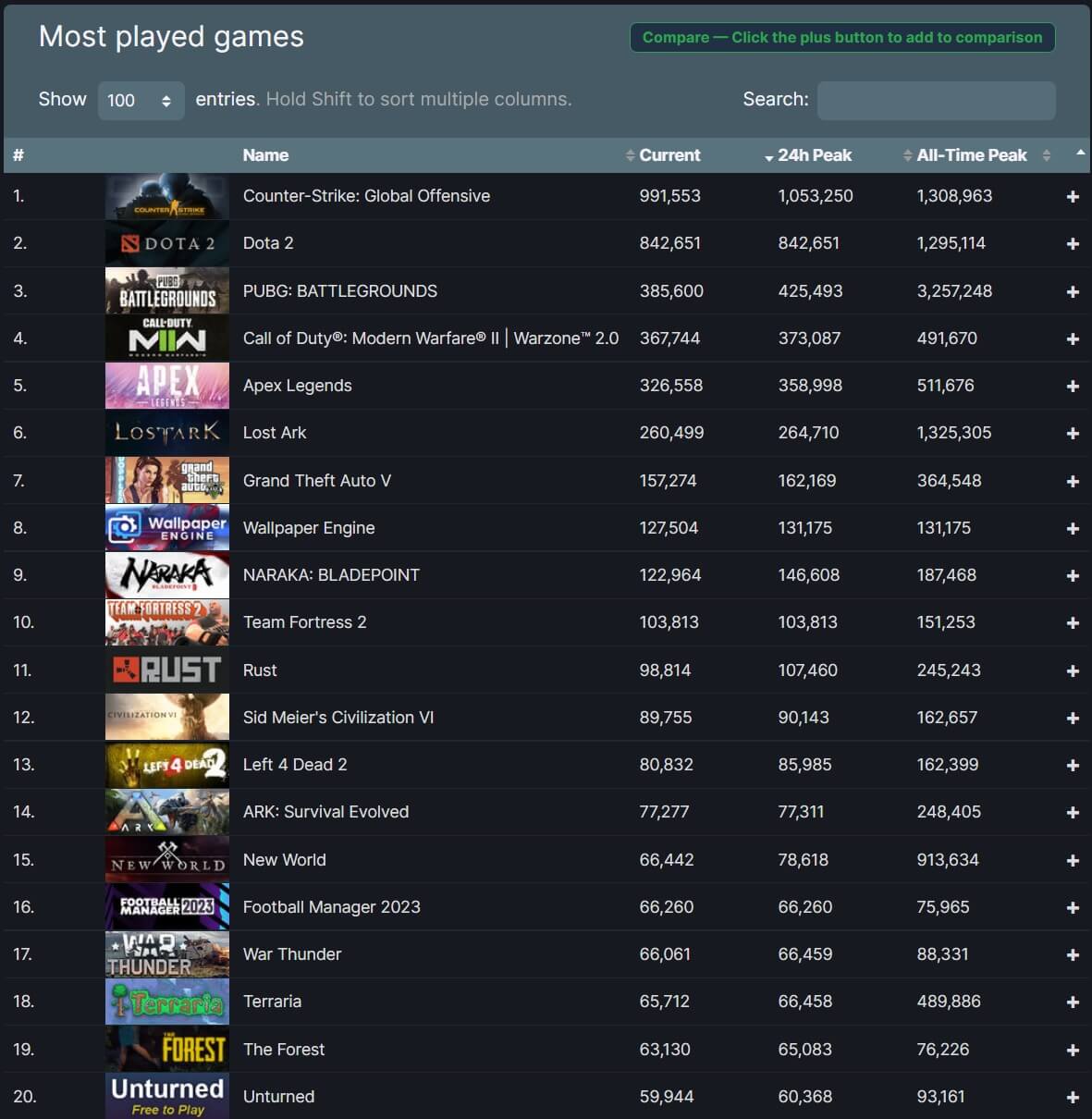 Source : Shazoo

For more updates, visit our site: esportschimp.news which is an online news platform that covers breaking news, event coverage, opinion pieces, reviews, interviews, and much more from the esports world.
I have over 10 years of experience in the news industry, working for various news websites. I am also an author at Esports Chimp, where I cover gaming news. I have a deep passion for video games and esports, and my goal is to provide accurate and up-to-date coverage of the gaming world.