A few days ago, webcam model and pornographic actress Bunny Marty posted a photo in a motion capture suit, and in the background was a working board with The Witcher 3 logo. At the time, many thought Marty was collaborating with CD Projekt RED.
The Polish edition of Instalki took a comment from the studio. The team stated that they are not working with Bunny Marty. The studio also noted that the workplace behind the girl does not match CD Projekt RED's office.
Despite the statement from the studio, the players think the team simply does not want to reveal all the cards in advance. Gamers also refer to the words of Marty herself – she stated that she had signed an NDA – a non-disclosure agreement.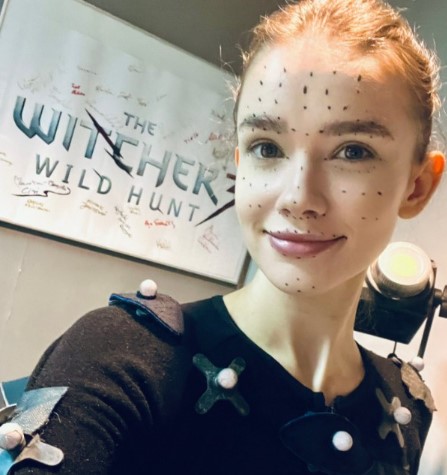 Probably CD Projekt RED could mislead everyone, but there is a possibility that Marty really has nothing to do with the Polish studio. Or the actress makes a porn version of The Witcher without the intervention of the studio.
Source : Shazoo

For more updates, visit our site: esportschimp.news which is an online news platform that covers breaking news, event coverage, opinion pieces, reviews, interviews, and much more from the esports world.
I have over 10 years of experience in the news industry, working for various news websites. I am also an author at Esports Chimp, where I cover gaming news. I have a deep passion for video games and esports, and my goal is to provide accurate and up-to-date coverage of the gaming world.