Until the end of January, DC Studios head James Gunn promised to share plans for the updated DC Universe, which he is co-creating with Peter Safran. Gann answered a user's question on social networks, noting that he would present only part of the projects.
According to the head of DC Studios, these will be films and series of the first chapter of the DC Universe, and Gunn is not yet ready to express a long-term plan for several years. Given that only 3 months have passed since Gann and Safran's appointment, this is hardly surprising.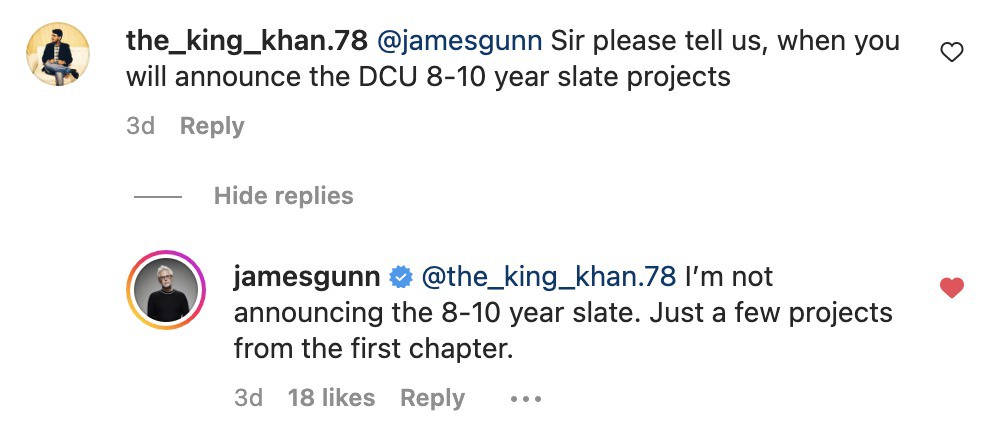 Earlier, DC Studios, led by James Gunn and Peter Safran, parted ways with Henry Cavill as Superman and canceled the Black Adam sequel starring Dwayne Johnson. The updated DC universe will combine movies, TV shows, animation and games, according to the same Gunn.
Source : Shazoo

For more updates, visit our site: esportschimp.news which is an online news platform that covers breaking news, event coverage, opinion pieces, reviews, interviews, and much more from the esports world.
I have over 10 years of experience in the news industry, working for various news websites. I am also an author at Esports Chimp, where I cover gaming news. I have a deep passion for video games and esports, and my goal is to provide accurate and up-to-date coverage of the gaming world.