Sony president Hiroki Totoki shared his expectations for PS5 console sales. He expects lifecycle sales to exceed 60 million units and grow for four years in a row.
Now the sales figures exceed 30 million PS5, so Totoka's forecast is quite modest – especially against the background of 117 million PS4 sold. He may be cautious amid the semiconductor troubles and global economic crisis, but Sony's president believes in audience loyalty and the transition from the previous generation to the next.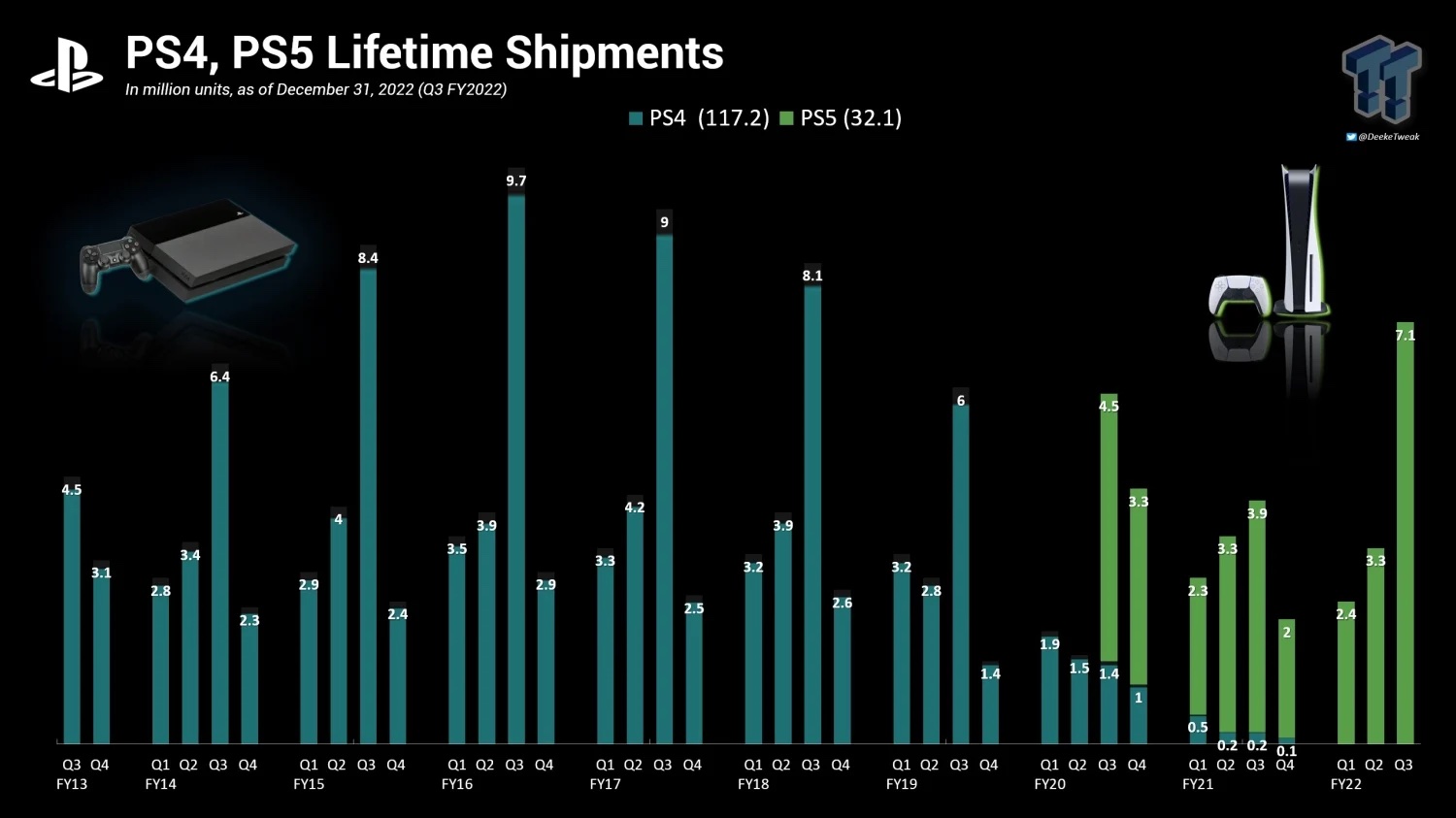 Totoki also stated that 30% of PS5 players have never owned a PS4. He expects the current generation of consoles to reach its peak in its fourth year, after Christmas 2024.
The current sales numbers of the PS5 suit Sony.
Source : Shazoo

For more updates, visit our site: esportschimp.news which is an online news platform that covers breaking news, event coverage, opinion pieces, reviews, interviews, and much more from the esports world.
I have over 10 years of experience in the news industry, working for various news websites. I am also an author at Esports Chimp, where I cover gaming news. I have a deep passion for video games and esports, and my goal is to provide accurate and up-to-date coverage of the gaming world.