The car simulator series Assetto Corsa is certainly not as famous as Gran Turismo or Forza Motorsport, but it still has quite a few fans. In 2021, Kunos Simulazioni confirmed that Assetto Corsa 2 was in development, with plans to release it in 2024.
Of the new financial report Digital Bros, the parent company of franchise publisher 505 Games, has revealed a more specific release date. The document states that the release of the title should take place in the spring of 2024.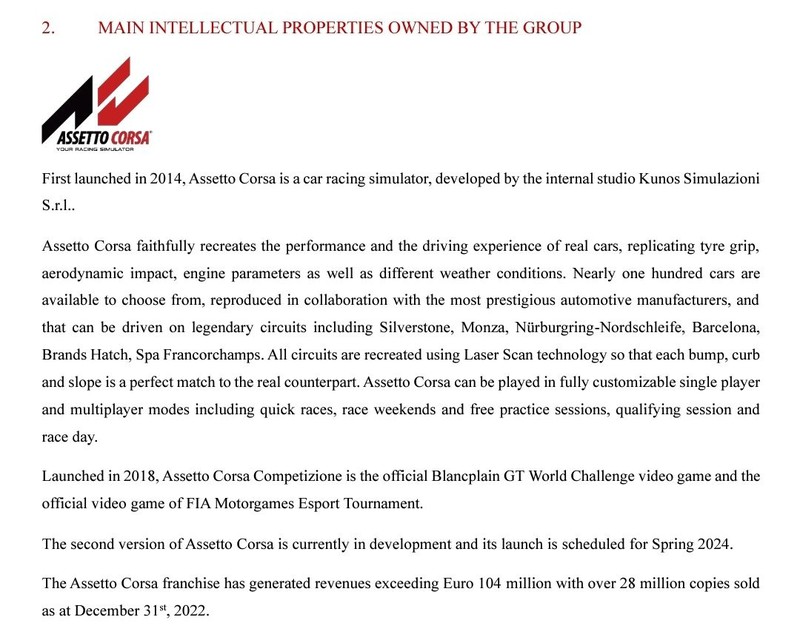 The company also announced that the Assetto Corsa series generated a profit of €104 million as of December 31, 2022 and that the franchise's games have sold 28 million units.
It is also known that a mobile version of Assetto Corsa is in development. However, details and a release date have yet to be revealed.
Source : Shazoo

For more updates, visit our site: esportschimp.news which is an online news platform that covers breaking news, event coverage, opinion pieces, reviews, interviews, and much more from the esports world.
I have over 10 years of experience in the news industry, working for various news websites. I am also an author at Esports Chimp, where I cover gaming news. I have a deep passion for video games and esports, and my goal is to provide accurate and up-to-date coverage of the gaming world.