Even if a sport, or a car sport, is not very popular in our country, it does not mean that its digital version cannot bring you more than a few smiles if you are passionate about two-wheelers. We talk about Monster Energy Supercross – The Official Video Game 6the latest chapter in the made in Italy video game series featuring the most spectacular dirt bikes of the US championships.
If you are used to following titles or tarmac experiences then Supercross 6 will give you a well deserved breath of fresh air thanks to the mud mountains. Your first introduction to the world of competitive dirt bikes will be in the company of Jeremy McGrath, a true supercross legend with seven world victories. He will explain to you how the championship, engines and sport in general work, leading you to take part in some test races to understand the most suitable difficulty for you.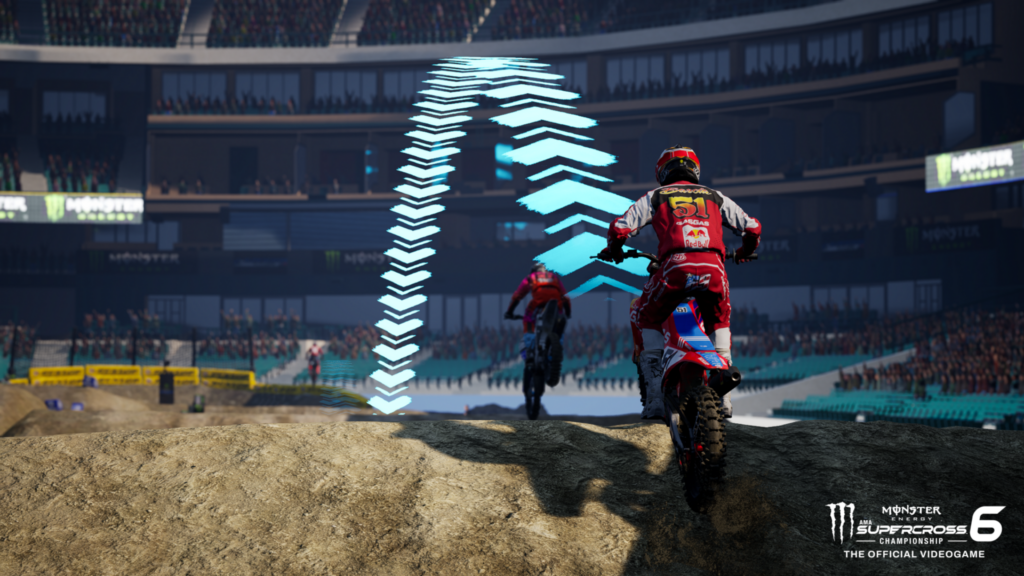 From this point of view, Milestone has done a really good job of breaking down the different components of riding a dirt bike and making each one customizable. The driving aids, then they've also allowed beginners like us to have a lot of fun between revs and jumps, then begin the slow process of learning the impact each parameter has on the bike. Fans of the saga have nothing to fear, there is help and there are many, but this remains a game for the real hard core of motocross that can even dynamically adjust the weight distribution on the motorcycle during a jump.
Being an annual release, you can expect all the licensed content typical of these games, such as the pilots (all 80 faithfully reproduced), the 17 circuits and 29 engines, divided into the two 250 and 450 classes. The championship acting as a career mode is the classic climb up the divisions starting with the less powerful bikes and then reaching the most prestigious category (the 450) to try to be number one in the world. To add some variety to the game, Milestone introduced the new mode this year Supercross park where you can train to improve your tricks and unlock some more skills from the usual tree. Fashion keeps him company Rhythm attack in which you challenge your opponent one on one on a long straight full of bumps and jumps.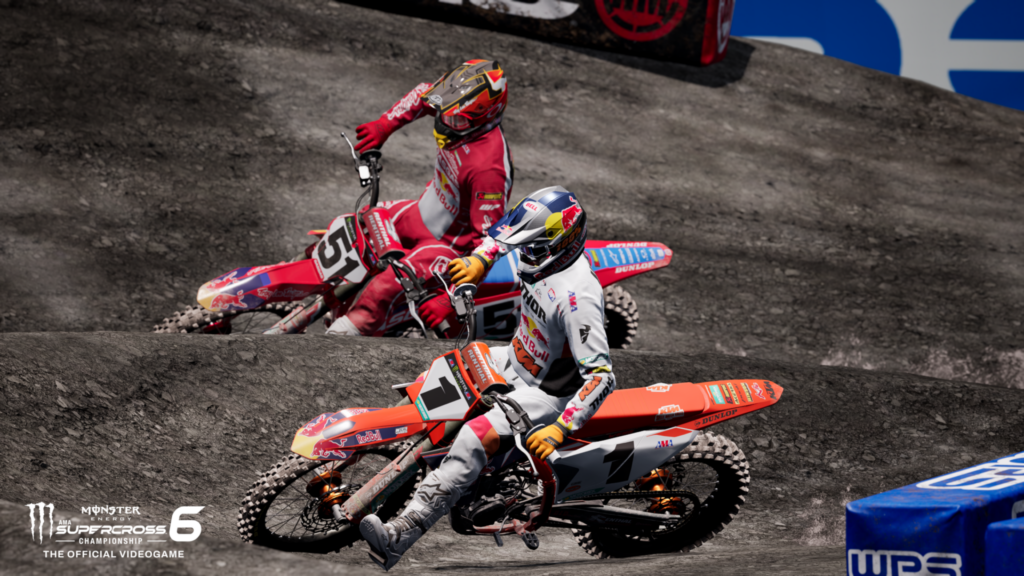 Multiplayer, which begins cross-play this year, is where fans will spend most of their time after mastering the updated driving system and where they can challenge friends and other riders in ranked matches. A real classic of this game, this sixth part also returns the track editor to create your own custom tracks. However, what was the main problem of the previous chapters has not really been solved in this sixth Supercross either: artificial intelligence from opponents. Yes, it's a sport where you get punched, but sometimes the reaction of other competitors to a good drive or a poor performance is a bit over the top. Turns at inhuman speeds, collisions that ruined our times and sudden slowdowns in the opponents' engines caused us to lose some of the magic, but we understand the difficult balance between driver aids and the satisfaction of those who play.
Overall, Monster Energy Supercross – The Official Video Game 6 it's a great experience for motocross bike beginners and veterans alike that will bring more than a few smiles to those who decide to play it. Milestone reasserts itself as a master of the two wheels and we can only wish it to continue this string of excellent titles that reaffirm Italy on the international scene of motorcycle simulation.
---
© REPRODUCTION RESERVED
Source : Corriere Dello Sport
I have over 10 years of experience in the news industry, working for various news websites. I am also an author at Esports Chimp, where I cover gaming news. I have a deep passion for video games and esports, and my goal is to provide accurate and up-to-date coverage of the gaming world.