Two months have passed since the official announcement of the online shooter Counter-Strike 2. After the release of an overview note and three videos with significant changes, the developers are in no hurry to share new details of the game. Valve's esports partners volunteered to provide media support for the sequel.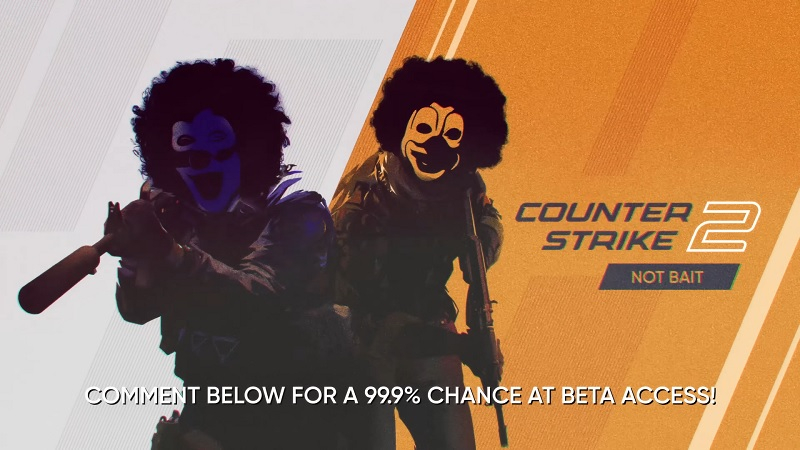 A video about Counter-Strike 2 has appeared on the official channel of the international eSports organization ESL, allegedly dedicated to innovations in the shooter. The cover art, the announcer's voice, the lyric description, and even the first few seconds of the video created a pretty serious atmosphere.
An unprepared viewer might even think that ESL is really going to tell something new about the next generation online shooter. But it soon becomes clear that the latest "innovation" video is just an innocent attempt to make fun of Valve's promotional methods.
In an effort to copy the style of Valve's commercials, the ESL content creators spewed a stream of handpicked jokes about the new engine's potential: invisibility camouflage for campers, reinforcements by car, destructible walls, cannons from Team Fortress 2 and much more.
In the attached comment below the video, ESL ironically: "Haters Say It's Fake". But the redesigned poster at the end of the video acts as a clear clue to the most boring and gullible. participation, "it's all a joke, nevermind".
In the comments under the video, users appreciated ESL's efforts and even threw in their ideas for new mechanics for Counter-Strike 2. Someone suggested adding side quests, and someone urgently needs a radio station in the game.
The release of Counter-Strike 2 is scheduled for the summer of 2023, the closed beta test of the shooter began in March.
Source : 3D News
I have over 10 years of experience in the news industry, working for some of the biggest names in the business. I'm now using my skills and knowledge to help run a successful news website called Esports Chimp.
I have a real passion for gaming and have been writing about it for many years. I'm lucky enough to be able to combine my two loves by writing about gaming news for our website. I hope to continue doing this for many years to come!