EA and DICE officially announce Season 5 Battlefield 2042 called "New Dawn", which begins on June 7. At the same time, the creators of the shooter showed a rich gameplay trailer with a demonstration of a new map in the Czech Republic, weapons and other new products.
The new folder is called Reclaimed. You can tell the location was inspired by "Factory 311" from Battlefield 4. Don't be surprised if the assets are straight out of the 2013 game.
From new weapons to 2042 GEW-46 assault rifle, BFP.50 pistol, XCE-Bar sniper rifle will appear. Also on the map are stationary anti-aircraft guns Centurion C-RAM.
Also new season Battlefield 2042 features a battle pass with cosmetics, squad management, an updated Hourglass map, new grenade types, and redesigned vehicle categories.
In addition, some of Portal's weapons in the main game will receive support for modern body kits and skins. Among them: M16A3, ACW-R, A91, M416, MTAR-21 and AEK-971.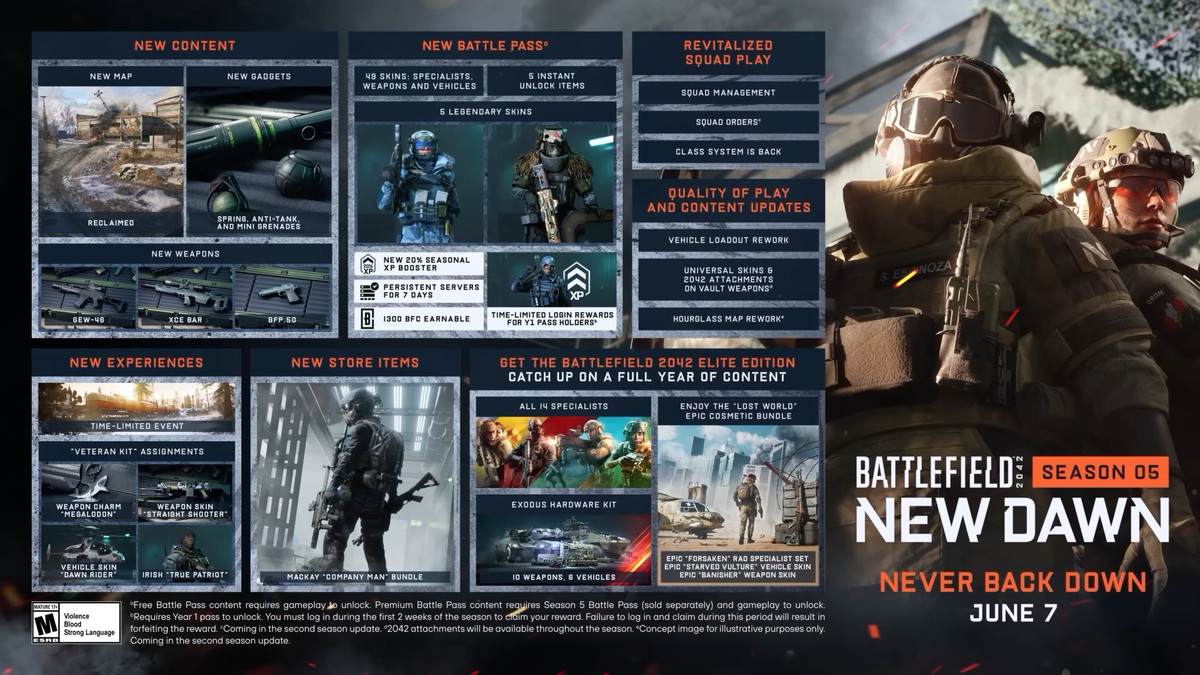 EA also released a $90 edition Battlefield 2042 Elite Edition with all the contents of the shooter's first year. If you already own the game, you can purchase an upgrade for $30.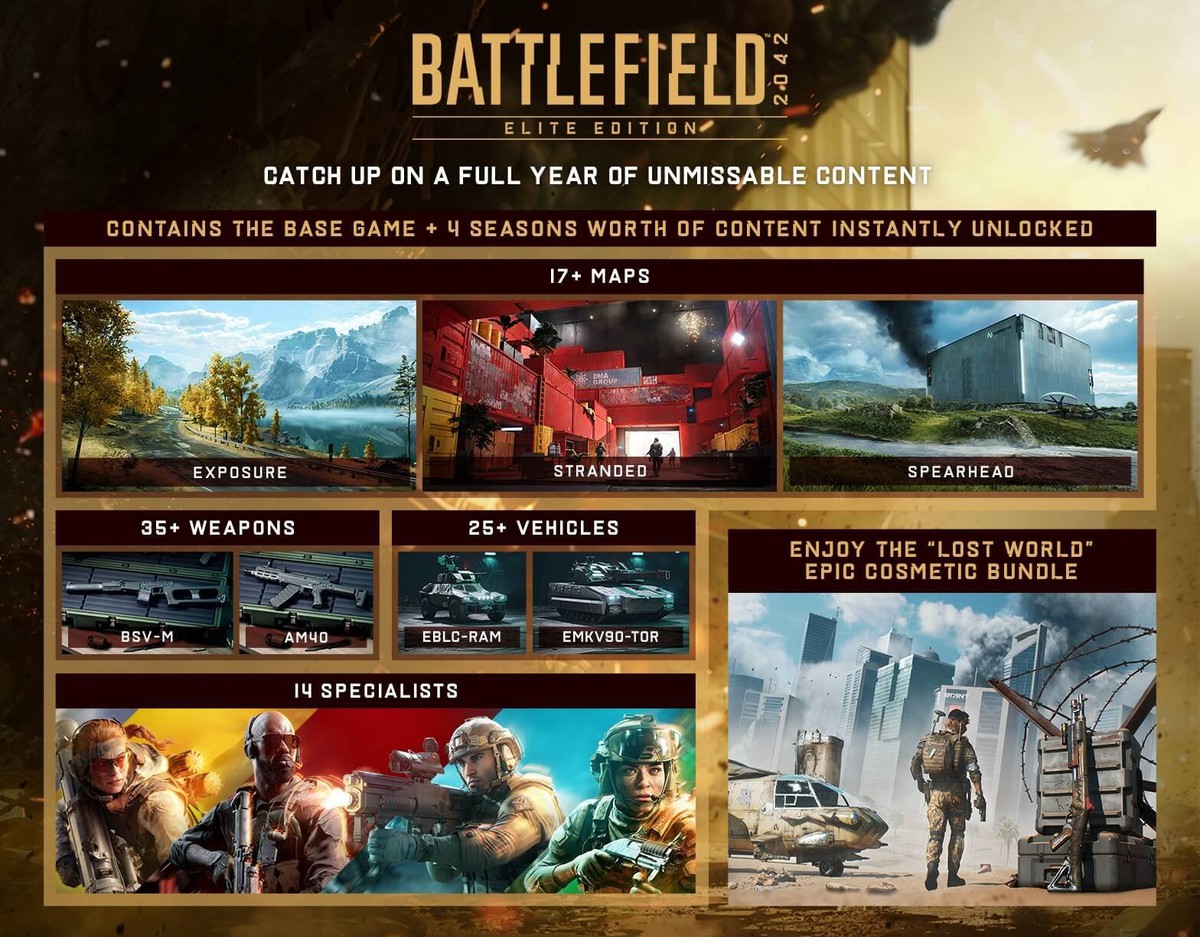 Battlefield 2042 available on PC and consoles of both generations.
Source : Shazoo

For more updates, visit our site: esportschimp.news which is an online news platform that covers breaking news, event coverage, opinion pieces, reviews, interviews, and much more from the esports world.
I have over 10 years of experience in the news industry, working for various news websites. I am also an author at Esports Chimp, where I cover gaming news. I have a deep passion for video games and esports, and my goal is to provide accurate and up-to-date coverage of the gaming world.