Came out yesterday Lord of the Rings: Gollum, and the game's reviews appeared a day before its release. At this point, the title received the lowest game ratings in all of 2023.
The PS5 version of the stealth action game only scored 40 out of 100, while the PC version scored 43 out of 100, the lowest scores in all of 2023. The title got even worse than the failed Redfall, which has 56 points on Xbox Series X and 54 points on PC.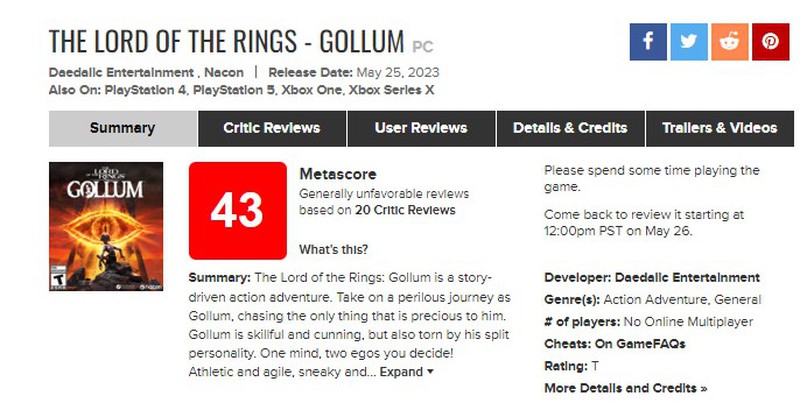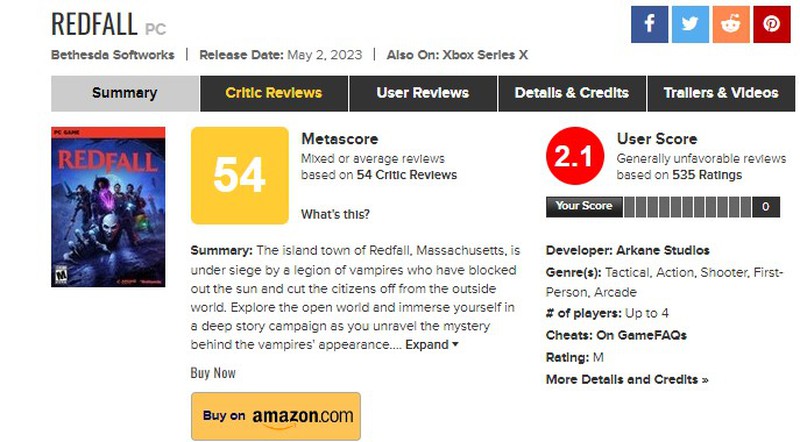 Perhaps something else will be released before the end of the year that will be less well received than the title about Gollum, but there are doubts about that.
Lord of the Rings: Gollum available on PC, PS4, PS5, Xbox One, Xbox Series X/S. The title will be coming to the Nintendo Switch at a later date.
Source : Shazoo

For more updates, visit our site: esportschimp.news which is an online news platform that covers breaking news, event coverage, opinion pieces, reviews, interviews, and much more from the esports world.
I have over 10 years of experience in the news industry, working for various news websites. I am also an author at Esports Chimp, where I cover gaming news. I have a deep passion for video games and esports, and my goal is to provide accurate and up-to-date coverage of the gaming world.