Former coordinator of the PlayStation Visual Arts studio, John Borba, wrote on his LinkedIn that the team has gone through some budget cuts and the company itself is awaiting restructuring. The reason for this, according to him, was a significant change in the development vector of a particular online AAA game.
Borba added that budget cuts and "belt tightening" are happening all over the gaming industry. It is unknown what specific game it is. Recently, the project of Treyarch veterans from the Deviation Games studio was canceled, and The Last of Us multiplayer was also postponed.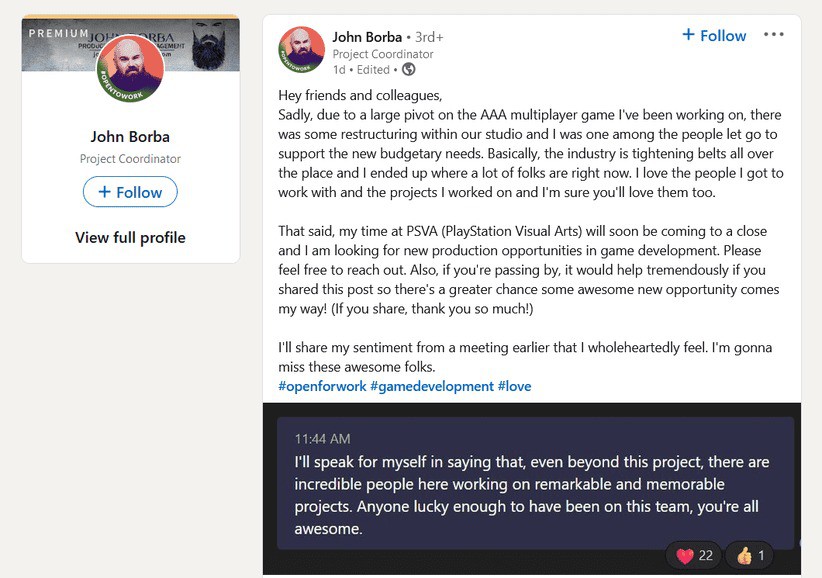 PlayStation Visual Arts is Sony's support studio that supports many of PlayStation Studios' internal teams.
Source : Shazoo

For more updates, visit our site: esportschimp.news which is an online news platform that covers breaking news, event coverage, opinion pieces, reviews, interviews, and much more from the esports world.
I have over 10 years of experience in the news industry, working for various news websites. I am also an author at Esports Chimp, where I cover gaming news. I have a deep passion for video games and esports, and my goal is to provide accurate and up-to-date coverage of the gaming world.