Capcom days before release Street Fighter 6 released a free benchmark of the fighting game on PC for users to evaluate the performance of the game on their hardware.
Based on the results of the tests, the program evaluates on a scale of 100 points. When you have 71-100 points, play Street Fighter 6 possible without any problems. If 31-70 – you will have to delve into the settings, and if 0-30 points, then you can not play.
Benchmark takes measurements in three main game modes: Fighting Ground, Battle Hub and World Tour.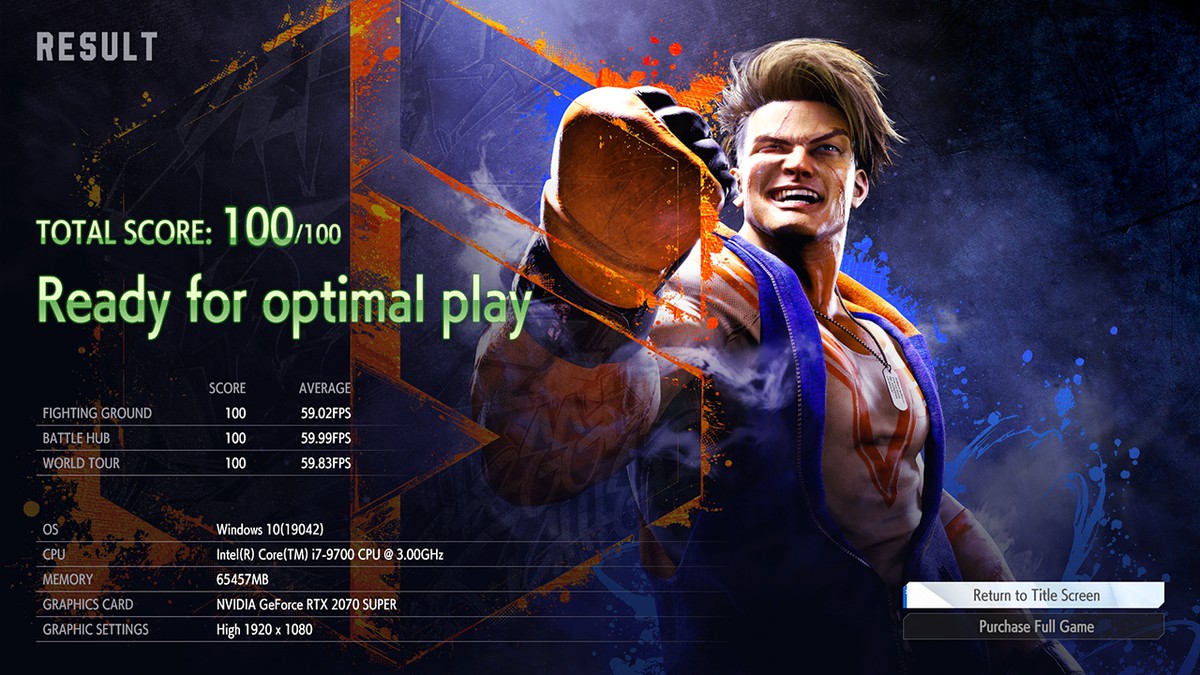 System Requirements:
Minimum:

Processor: Intel Core i5-7500 / AMD Ryzen 3 1200

RAM memory: 8 GB

Video Card: GTX 1060 (VRAM 6GB) / Radeon RX 580 (VRAM 4GB)
Street Fighter 6 releases June 2 on PC, PlayStation, and Xbox Series X|S.
Source : Shazoo

For more updates, visit our site: esportschimp.news which is an online news platform that covers breaking news, event coverage, opinion pieces, reviews, interviews, and much more from the esports world.
I have over 10 years of experience in the news industry, working for various news websites. I am also an author at Esports Chimp, where I cover gaming news. I have a deep passion for video games and esports, and my goal is to provide accurate and up-to-date coverage of the gaming world.