Wizards of the Coast decided to talk about The Lord of the Rings: Tales of Middle-earth add-on for the card game Magic: The Gathering. According to the developers, the Lord of the Rings card pack gives players a "fresh and original take" on Tolkien's legendary franchise.
That is, some of the canonical characters will turn black. Aragorn for example. Yes there is.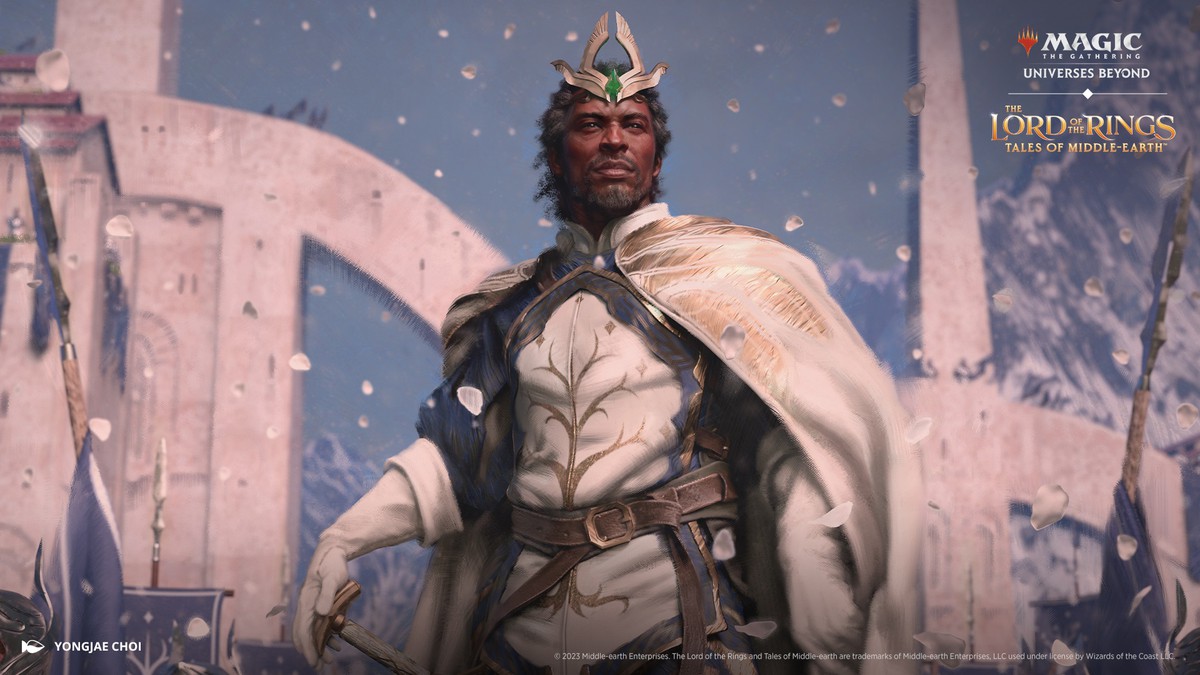 Some characters may differ from the usual images – and this is intentional. Great works of art like The Lord of the Rings only get better when there are multiple interpretations in the world. We believe ours will bring joy to many fans of magic and Tolkien. This upgrade was a conscious choice, driven by two guiding principles:

diversity. The Lord of the Rings is the story of how the different peoples of Middle-earth united to fight against Sauron and draw strength from their diversity. Fans from all walks of life have enjoyed these stories, characters and locations for decades, and we wanted this set to reflect that broad inclusiveness.

Originality. The aim of this set is to convey the story and setting of The Lord of the Rings through Magic: The Gathering. Numerous previous attempts have painted vivid images of this world, but our aim is a modern take on Tolkien's work, lovingly crafted for an ever-expanding fandom.
The Lord of the Rings: Tales of Middle-earth Pack will be released on June 23. You can bet on how many famous Tolkien characters will change their race or even gender in it.
Source : Shazoo

For more updates, visit our site: esportschimp.news which is an online news platform that covers breaking news, event coverage, opinion pieces, reviews, interviews, and much more from the esports world.
I have over 10 years of experience in the news industry, working for various news websites. I am also an author at Esports Chimp, where I cover gaming news. I have a deep passion for video games and esports, and my goal is to provide accurate and up-to-date coverage of the gaming world.