In anticipation of the very imminent launch of the action on combat robots Armored Core VI: Fires of Rubicon, publisher Bandai Namco and developers of FromSoftware (Elden Ring) submitted release trailer of the game. It also became known when the first reviews of the project will appear from the Western press.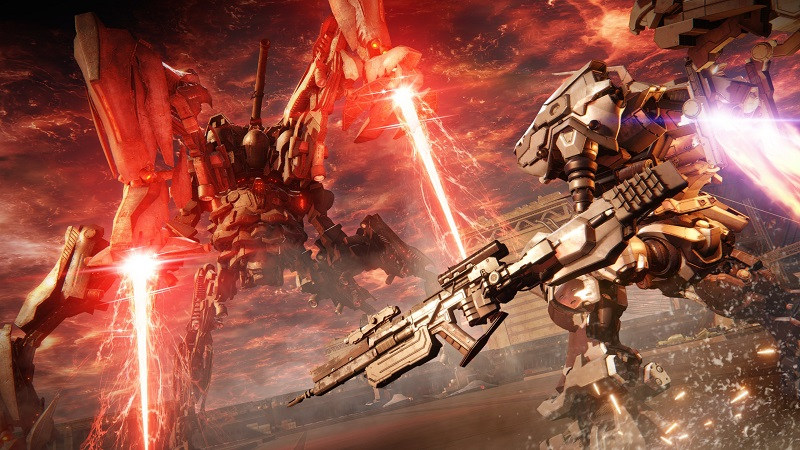 Consider that the events of Armored Core VI: Fires of Rubicon will unfold in the future, when interstellar travel becomes commonplace. According to the plot, the main character – an independent mercenary – arrives on a remote planet Rubicon 3 in search of a mysterious substance called coral.
The unveiled trailer is just over two minutes long and shows battles with other battlebots and bosses, the process of assembling your own fur, as well as frames from introductory videos. The voice-over warns: "There is no greater threat than aimless violence".
As for the embargo on the publication of review material, according to the blogger Ziostorm, the first estimates of Armored Core VI: Fires of Rubicon will appear on August 23, that is, a little over a day before the official release. It is worth noting that the situation was exactly the same with Elden Ring.
Armored Core VI: Fires of Rubicon will be released on August 25 on PC (Steam), PS4, PS5, Xbox One, Xbox Series X and S. The PC version will unlock at 01:00 Moscow time and the console version will unlock at midnight. Last week, the developers announced the final system requirements for the game with and without ray tracing.
Source : 3D News
I have over 10 years of experience in the news industry, working for some of the biggest names in the business. I'm now using my skills and knowledge to help run a successful news website called Esports Chimp.
I have a real passion for gaming and have been writing about it for many years. I'm lucky enough to be able to combine my two loves by writing about gaming news for our website. I hope to continue doing this for many years to come!