The Singapore Game Rating Commission (IMDA or Infocomm Media Development Authority) has rated Horizon Forbidden West Complete Edition for the PlayStation 5.
This review refers to the upcoming release of a new full version of the game. With rumors from Jeff Grubb suggesting that the next State of Play will happen soon, a Horizon Forbidden West Complete Edition will likely be announced.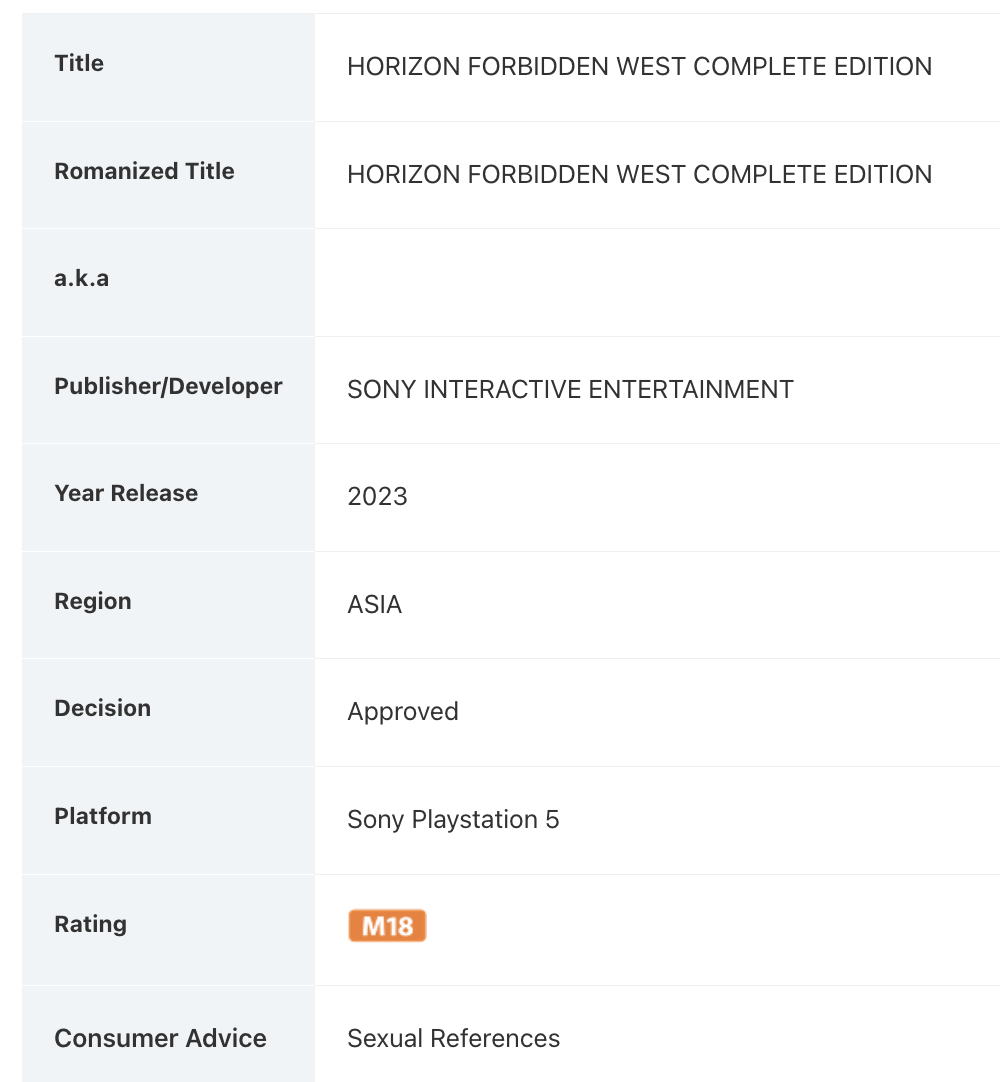 The contents of the edition are quite clear: the base game Horizon Forbidden West and the Burning Shores expansion, which was released on April 19 for $19.99 and added an archipelago formed from the ruins of Los Angeles. Interestingly, the Singapore rating has changed (from a recommended age of 16 to 18) for the Complete Edition, as the Burning Shores DLC includes an optional romance plot for Aloy.
Although the rating is only for the PS5 version, it is likely that Horizon Forbidden West Complete Edition will eventually release on PC, just like the previous version of Horizon Zero Dawn Complete Edition.
Source : Shazoo

For more updates, visit our site: esportschimp.news which is an online news platform that covers breaking news, event coverage, opinion pieces, reviews, interviews, and much more from the esports world.
I have over 10 years of experience in the news industry, working for various news websites. I am also an author at Esports Chimp, where I cover gaming news. I have a deep passion for video games and esports, and my goal is to provide accurate and up-to-date coverage of the gaming world.