As part of the Nintendo Direct release, publisher Konami and studio WayForward Technologies have announced the platform shooter Contra: Operation Galuga. The trailer for the new version of the original Contra received rave reviews from players.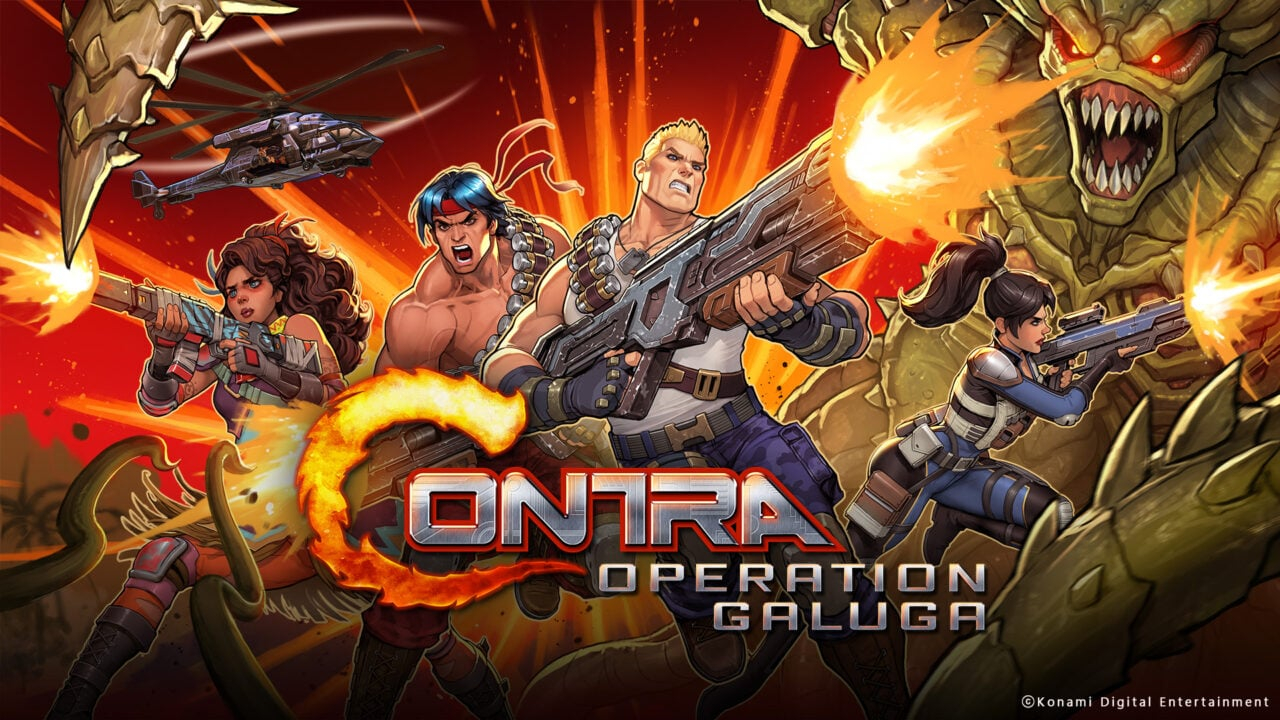 Contra: Operation Galuga is described as "complete rethink" The 1987 classic (originally released in arcades and released on the NES in 1988) features improved graphics, an updated soundtrack and more dynamic gameplay. New levels, enemies, bosses, mechanics, a redesigned weapon system have been announced, as well as co-op for two in story mode and limited to four in arcade mode.
The plot outline of the original game is retained. The events take place in 2631 on the Galuga Archipelago off the coast of New Zealand, home to the base of the terrorist organization Red Falcon, controlled by aliens, as fighters Bill Rizer and Lance Bean discover. The heroes must find and destroy the aliens' lair.
Players can expect eight explosive levels (including a jungle run, a waterfall ride and a hovercycle ride through an enemy base), several controllable characters with different skills, familiar and new weapons (including lasers and homing missiles) with new features – customization and Overload skills, epic boss battles and three difficulty levels with additional settings.
"Contra's Real Legacy Begins Now"says Konami. "It Looks Like the Contra We've Been Waiting For"adds user therealzimm in the comments of the trailer on the Xbox YouTube channel. "Finally Konami got it right", notes mrrob516. Some fans did not like the new visual style, but the trailer was generally positively received. Separately, fans praised the publisher for choosing a development studio: American WayForward Technologies created one of the best installments of the series: Contra 4, released on the Nintendo DS in 2007.
Contra: Operation Galuga will be released in early 2024 on PC (Steam), PlayStation 4, PlayStation 5, Xbox One, Xbox Series X, S and Nintendo Switch. The page in the Valve Store is not available in Russia, but the information on it is translated into Russian and text localization is indicated for the game itself.
Also among the announcements for the Nintendo Direct release were remasters of the first three Tomb Raider entries.
Source : 3D News
I have over 10 years of experience in the news industry, working for some of the biggest names in the business. I'm now using my skills and knowledge to help run a successful news website called Esports Chimp.
I have a real passion for gaming and have been writing about it for many years. I'm lucky enough to be able to combine my two loves by writing about gaming news for our website. I hope to continue doing this for many years to come!