A few days ago it was announced that gamers from Russia were not allowed to use network functions in Mortal Kombat 1. This, as expected, caused players to run to Metacritic and lower the fighting game's user rating.
Currently, the rating of gamers is 4.4 out of 10. The main criticism came from the restriction of access to residents of Russia and Belarus. Gamers also say that the servers were available to the Russians during beta testing, but are now unavailable.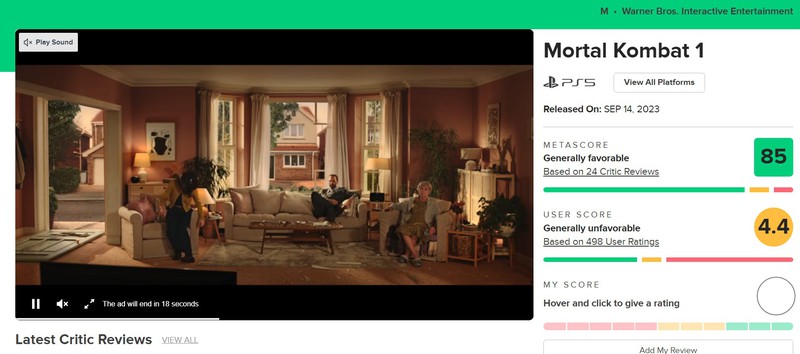 Warner Bros. has not yet responded to gamers' outrage.
Mortal Kombat 1 will be released on September 19 on PC, PS5, Xbox Series X/S and Nintendo Switch.
Source : Shazoo

For more updates, visit our site: esportschimp.news which is an online news platform that covers breaking news, event coverage, opinion pieces, reviews, interviews, and much more from the esports world.
I have over 10 years of experience in the news industry, working for various news websites. I am also an author at Esports Chimp, where I cover gaming news. I have a deep passion for video games and esports, and my goal is to provide accurate and up-to-date coverage of the gaming world.