Leaked documents from the US Federal Trade Commission revealed that Microsoft plans to release an updated Xbox Series X in November 2024. This will be a console in a cylindrical case, without a drive and with a 2 TB drive.
The technical specifications remain the same, so no Pro version. The slide says that power consumption will be reduced by 15% and the power saving mode will be 20% more energy efficient than that in the Series S. The front USB-C port will be equipped with Power Delivery.
The new Xbox Series The price remains the same: $499.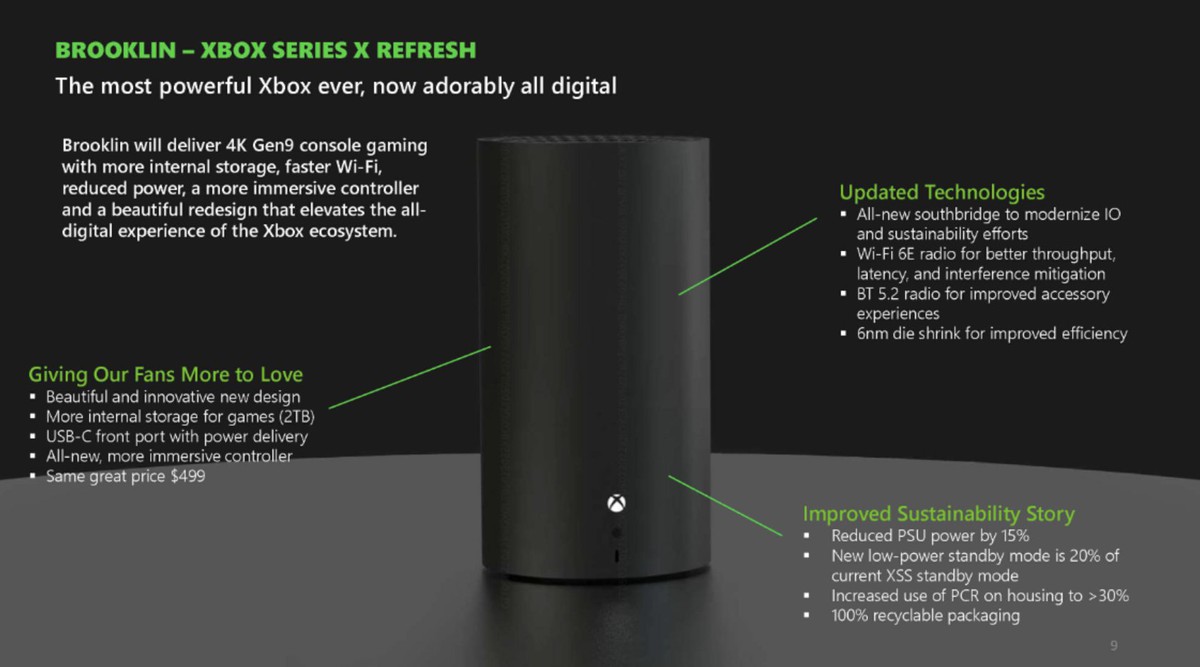 In addition, the documents also mention a new Xbox wireless controller, codenamed Sebile. The gadget is expected to have support for an accelerometer, gyroscope and tactile feedback. Microsoft also promises less noisy buttons and sticks. The battery will be removable and rechargeable.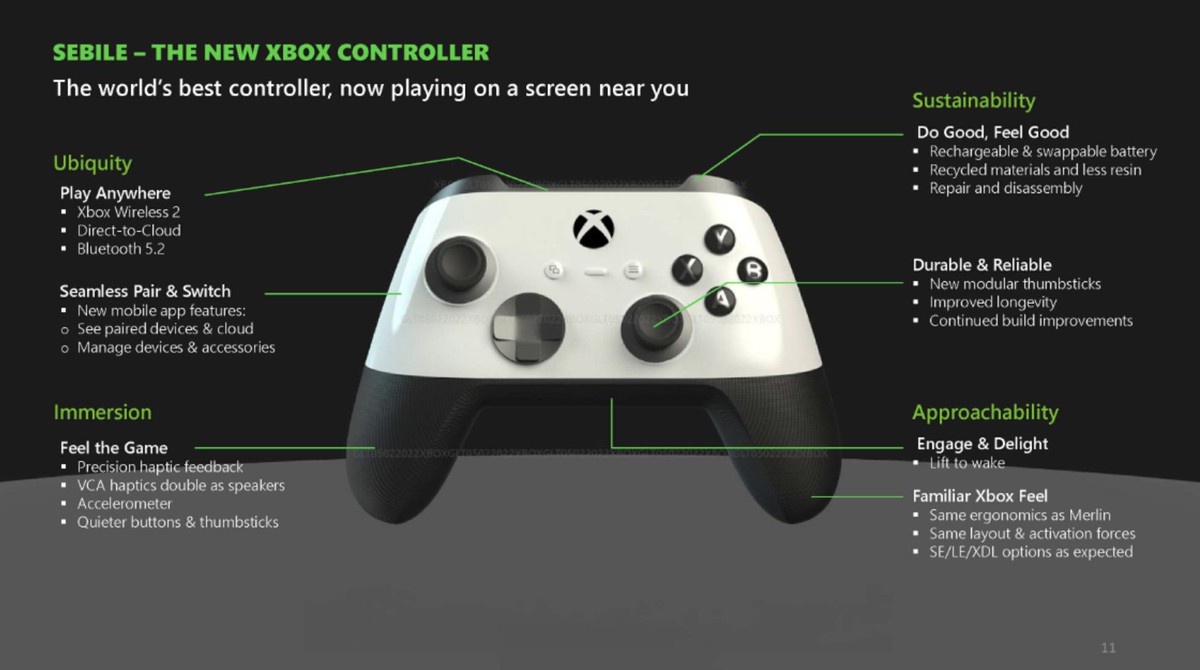 Microsoft is also planning another revision of the Xbox Series S – with Wi-Fi 6E and Bluetooth 5.2. The console release is expected in September next year. In September this year, the company released the Series S with 1TB of storage for $349.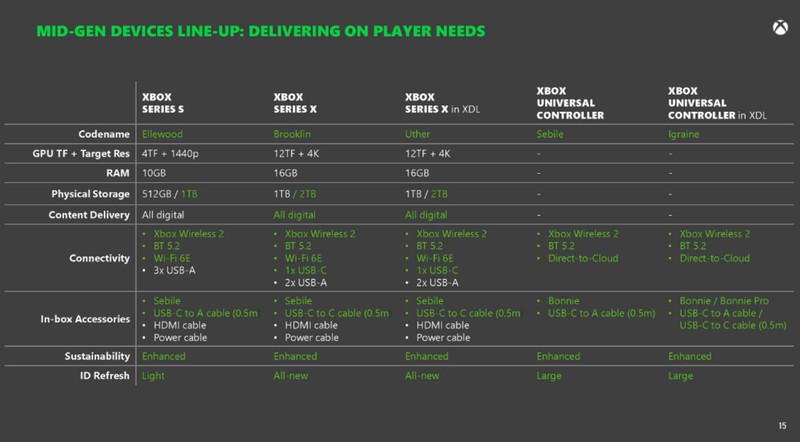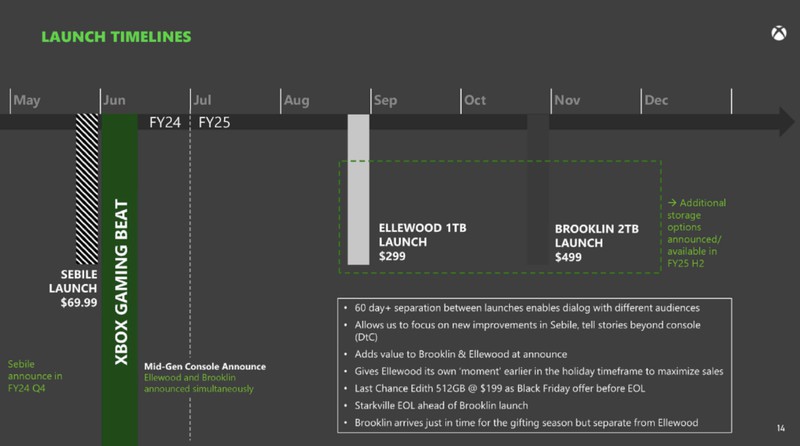 Neither Microsoft nor the US Federal Trade Commission have yet commented on the leaks.
Source : Shazoo

For more updates, visit our site: esportschimp.news which is an online news platform that covers breaking news, event coverage, opinion pieces, reviews, interviews, and much more from the esports world.
I have over 10 years of experience in the news industry, working for various news websites. I am also an author at Esports Chimp, where I cover gaming news. I have a deep passion for video games and esports, and my goal is to provide accurate and up-to-date coverage of the gaming world.