On September 29, the magical shooter Immortals of Aveum received a patch that added support to the game for AMD FSR 3 technology. However, there is something else interesting: the creators announced on social networks that FSR 3 will soon appear in the console version.
There is already cooperation with AMD in this area. As part of the FSR 3 presentation at gamescom 2023, AMD representatives said the technology is compatible with consoles, but did not provide details.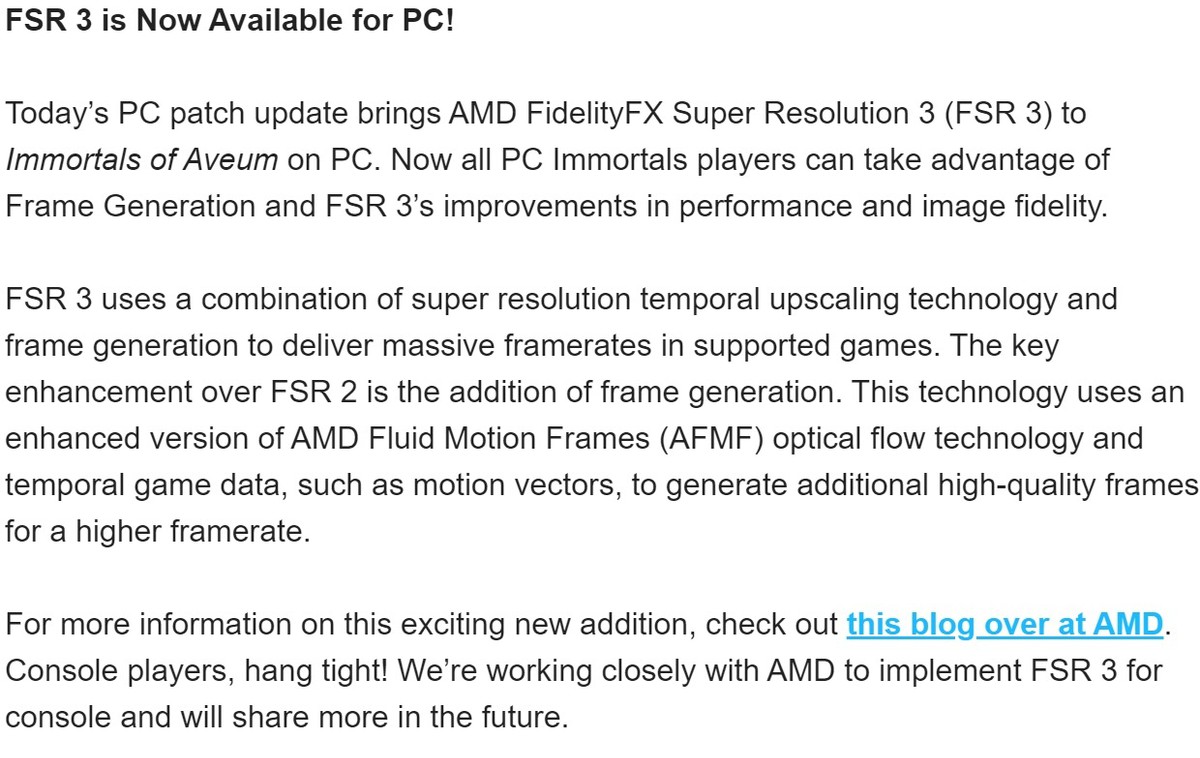 AMD engineers previously recommended using FSR 3 only if the game is already running at 60 FPS, as only in this format will frame generation work correctly and produce, for example, 120 FPS.
So far, FSR 3 has only debuted in Forspoken and Immortals of Aveum. Later support will be added to Cyberpunk 2077, Frostpunk 2, Warhammer 40K: Space Marine 2 and Avatar: Frontiers of Pandora
Source : Shazoo

For more updates, visit our site: esportschimp.news which is an online news platform that covers breaking news, event coverage, opinion pieces, reviews, interviews, and much more from the esports world.
I have over 10 years of experience in the news industry, working for various news websites. I am also an author at Esports Chimp, where I cover gaming news. I have a deep passion for video games and esports, and my goal is to provide accurate and up-to-date coverage of the gaming world.