Brazilian enthusiast Marcos Abenante, better known as Sergeant Mark IV, published a seven-minute recording of the gameplay of Brutal Quake 2. The modification will make the cult shooter id Software bloodier and expand the gameplay by analogy with another work by the author – Brutal Fate.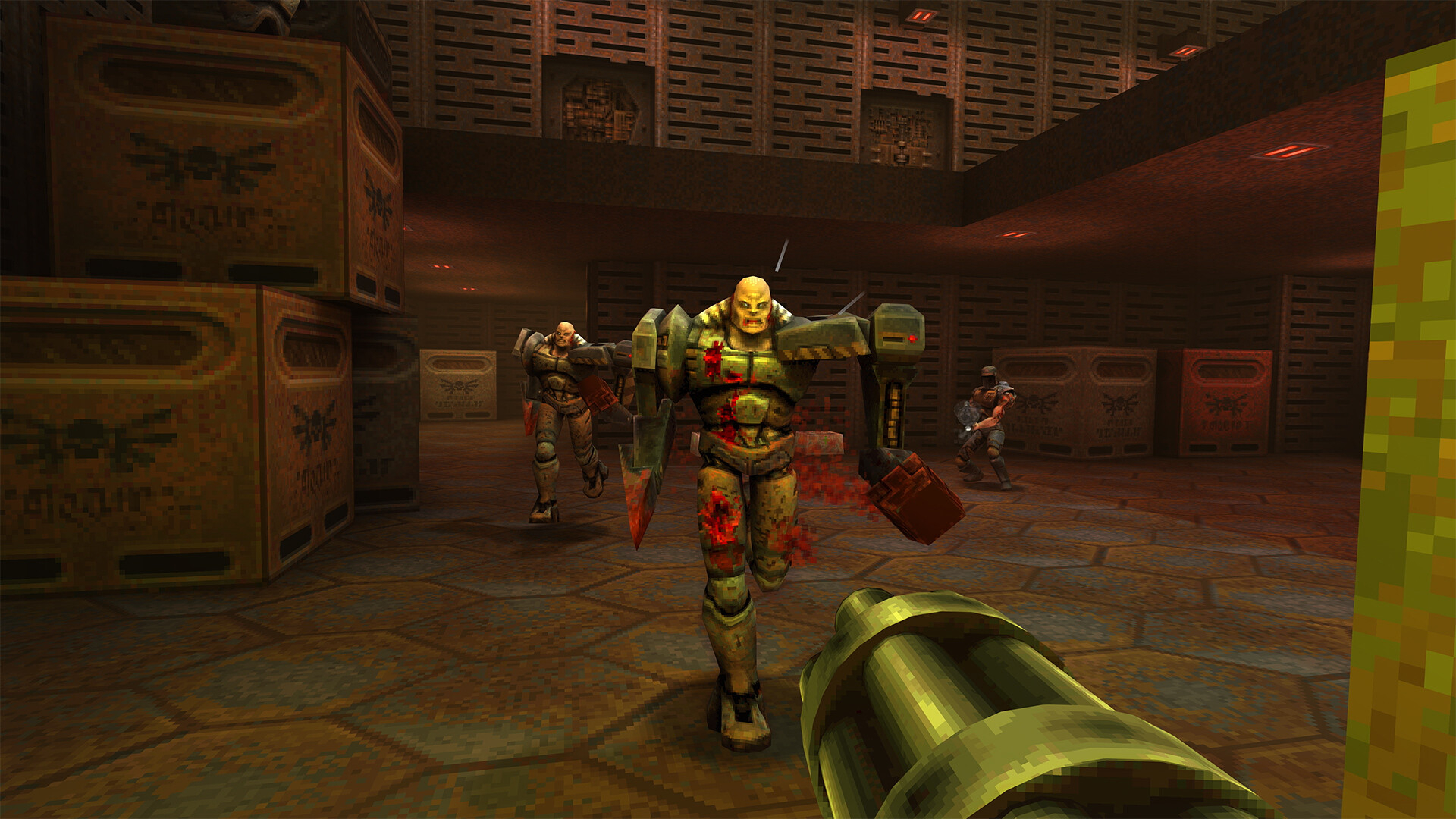 Brutal Quake 2 does not run on the Quake II engine – it is designed for GZDoom and Zandronum (unofficial enhanced ports of the Doom engine) and requires a copy of the original 1997 game. The author will rework the shooting mechanisms and add new effects .
Sergeant Mark IV started working on the mod in 2019. He intended to create "extremely ambitious" project with destructibility, allies, improved shooting, muzzle flash effect and others "fashionable features". However, the engine was, as the author opined, incompatible with the original Quake II's files (he abandoned the idea of ​​recreating the maps themselves due to possible legal issues), so the mod was shelved.
Recently, an enthusiast found a way to get GZDoom and Zandronum to directly read files from Quake II, as well as Nightdive Studios' recent remaster. The Modder plans to return to work on Brutal Quake 2 after the release of Brutal Doom V22 (update with major optimization improvements). "Maybe I'll polish the game, complete the third level, add the requirement to install the original Quake II, and release the mod as is for anyone who wants to create more content for it."He wrote.
The trailer was viewed more than 11 thousand times and more than 1.2 thousand likes in the first 24 hours, and also received many enthusiastic responses. Many noted that they did not immediately recognize GZDoom, thinking it was a modified Quake II engine.
"Sarge [Sergeant Mark IV] makes the real Quake II remake we need."," wrote robertdobbs4156.
"You have a criminally cool understanding of good conduct, – restlessfragr noted. — I mean it, you always manage to make my jaw drop."
There is a similar mod for the first Quake: in 2017, DaisyFlower released Qore – a mod on the Darkplaces engine (later the author ported it to FTEQW) with bloody effects, enemy mutilation, new combat skills and expanded physics.
Meanwhile, the Quake II remaster received its first patch yesterday, October 3, with balance changes, bug fixes and quality improvements.
Source : 3D News
I have over 10 years of experience in the news industry, working for some of the biggest names in the business. I'm now using my skills and knowledge to help run a successful news website called Esports Chimp.
I have a real passion for gaming and have been writing about it for many years. I'm lucky enough to be able to combine my two loves by writing about gaming news for our website. I hope to continue doing this for many years to come!