For all intents and purposes, Call of Duty: Modern Warfare 3 is a similar expansion to last year's game, but it's worth making major changes to the standard progression system from levels 1 to 55. Instead of every weapon, item and gadget by simply leveling up, there is now a huge amount of MW3 gear hidden behind new Arsenal missions.
Nearly half of MW3's weapons are unlocked this way, and the only way to complete Arsenal missions is to complete three daily missions. Yes, a task to complete tasks. You only receive three Daily Missions per day, but you can continue to earn Arsenal Mission Points by winning matches. It's a bit confusing, especially for CoD fans who have been unlocking the arsenal the same way for twenty years, but the new system has its advantages. You can now unlock most of the arsenal in any order, although it may take a little longer to get everything. But only if you don't switch to Zombie mode.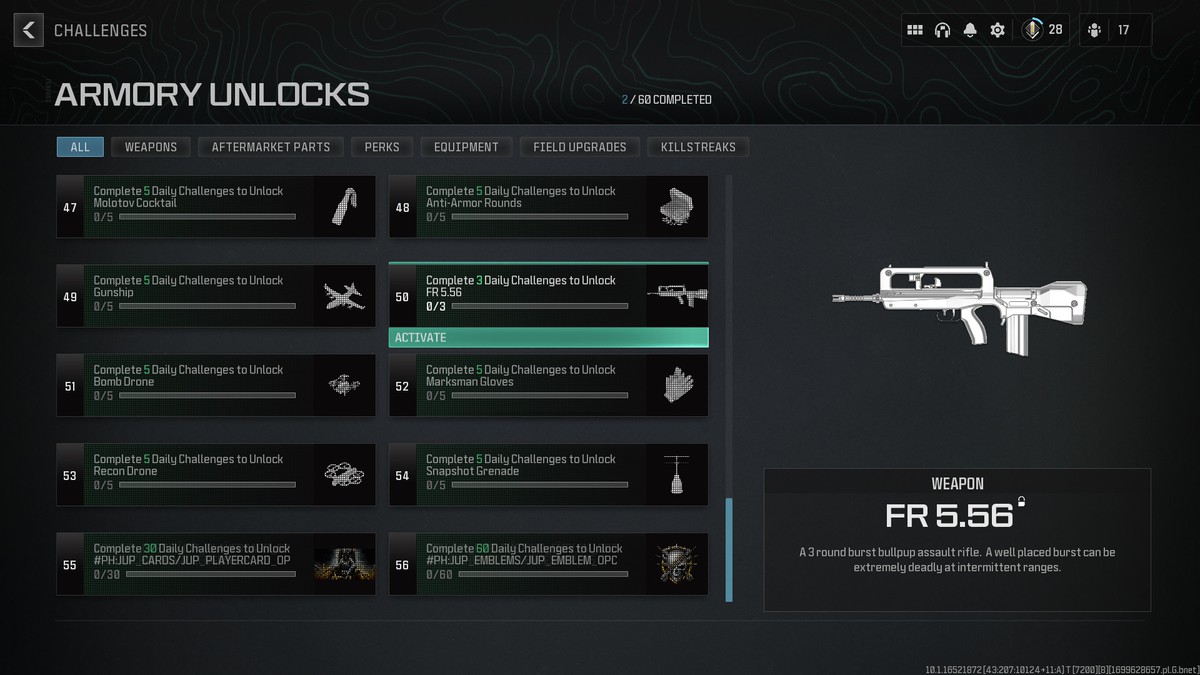 It turns out that Modern Warfare's zombie mode offers an alternative method to unlocking almost all of the main gear. Modeled after Modern Warfare 2's DMZ mode, MWZ has one very generous rule: any weapons or grenades you can smuggle off the map are permanently unlocked in multiplayer.
Weapons in MWZ can be obtained in several ways. The easiest thing is to simply leave the match with the "contraband" that the game provides by default, but more common methods are to buy them in places marked on the map or find them as a reward for completing contracts. Once you find what you're looking for, all you have to do is make it out of the map alive.
CoD expert TheXclusiveAce talks about this unlocking method in a short video:
It's funny, but the absolute fastest way to unlock all the weapons you don't have is to befriend someone who does. If they drop a weapon, pick it up, leave the game immediately and it's now yours! I wonder if this is a feature or a bug that Sledgehammer Games will fix in the near future.
The only requirement for unlocking items through Zombies is that weapons or items stored in the backpack do not count as unlocked; they must be equipped in the main inventory.
If you make the most of your time, each run in Zombies mode can net you two new weapons and items. However, some special gadgets, killstreaks, and cosmetic items require the normal routine.
Source : Shazoo

For more updates, visit our site: esportschimp.news which is an online news platform that covers breaking news, event coverage, opinion pieces, reviews, interviews, and much more from the esports world.
I have over 10 years of experience in the news industry, working for various news websites. I am also an author at Esports Chimp, where I cover gaming news. I have a deep passion for video games and esports, and my goal is to provide accurate and up-to-date coverage of the gaming world.