On the evening of November 16, Sledgehammer Games released an update to the playlist Call of Duty Modern Warfare 3, which added four maps from Modern Warfare 2 (2022) to the shooter. The new old locations were Farm 18, Shoot House, Mercado Los Almas and Crown Raceway.
You can play these maps in a separate MWII Maps Moshpit playlist. In addition, the Terminal 24/7 playlist became available, as well as an experimental playlist in which enemies are marked with a red border for better visibility.
Sledgehammer Games has previously emphasized that certain MW2 maps will appear in the new installment from time to time, and that the updates themselves are not part of post-release content support.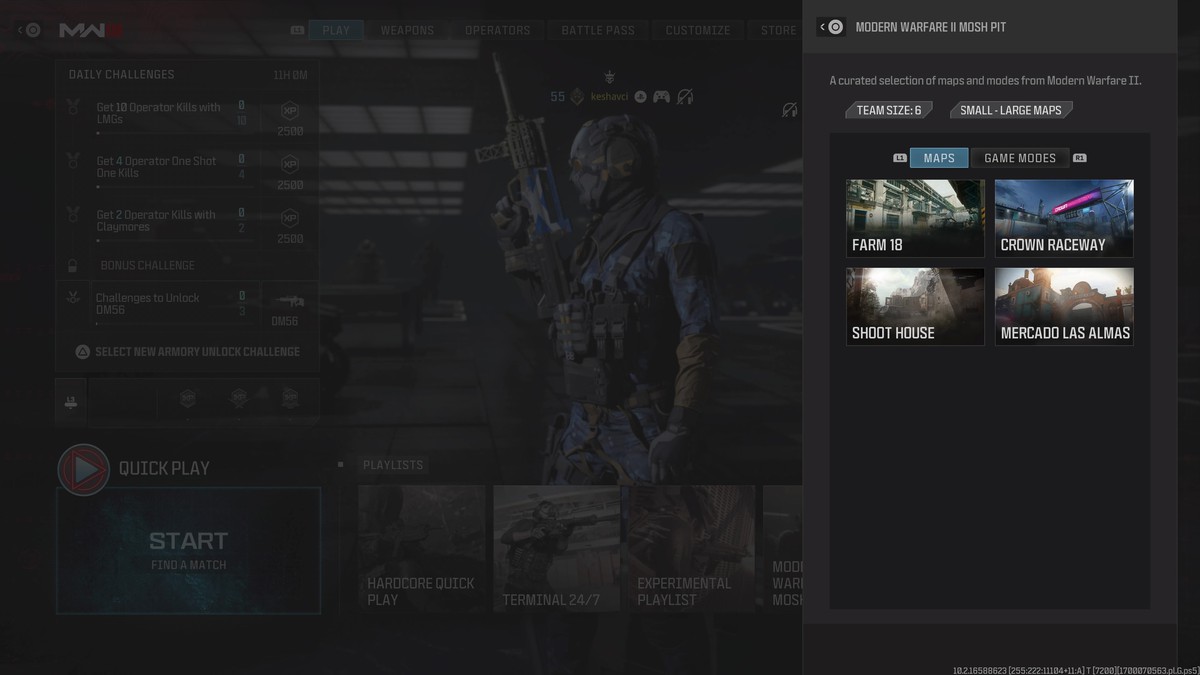 Call of Duty Modern Warfare 3 Available on PC and consoles of both generations. The first season of the shooter starts in early December. It will have at least three 6v6 maps.
Source : Shazoo

For more updates, visit our site: esportschimp.news which is an online news platform that covers breaking news, event coverage, opinion pieces, reviews, interviews, and much more from the esports world.
I have over 10 years of experience in the news industry, working for various news websites. I am also an author at Esports Chimp, where I cover gaming news. I have a deep passion for video games and esports, and my goal is to provide accurate and up-to-date coverage of the gaming world.