Recently the developers Cities: Skylines II from Paradox Interactive and Colossal Order said they have postponed the release of paid DLC for the city builder until performance issues are resolved and a mod editor is released.
On November 20, the game's creators reaffirmed their plans while also showing an updated roadmap for downloadable content for Cities: Skylines IIwhich will be released in 2024.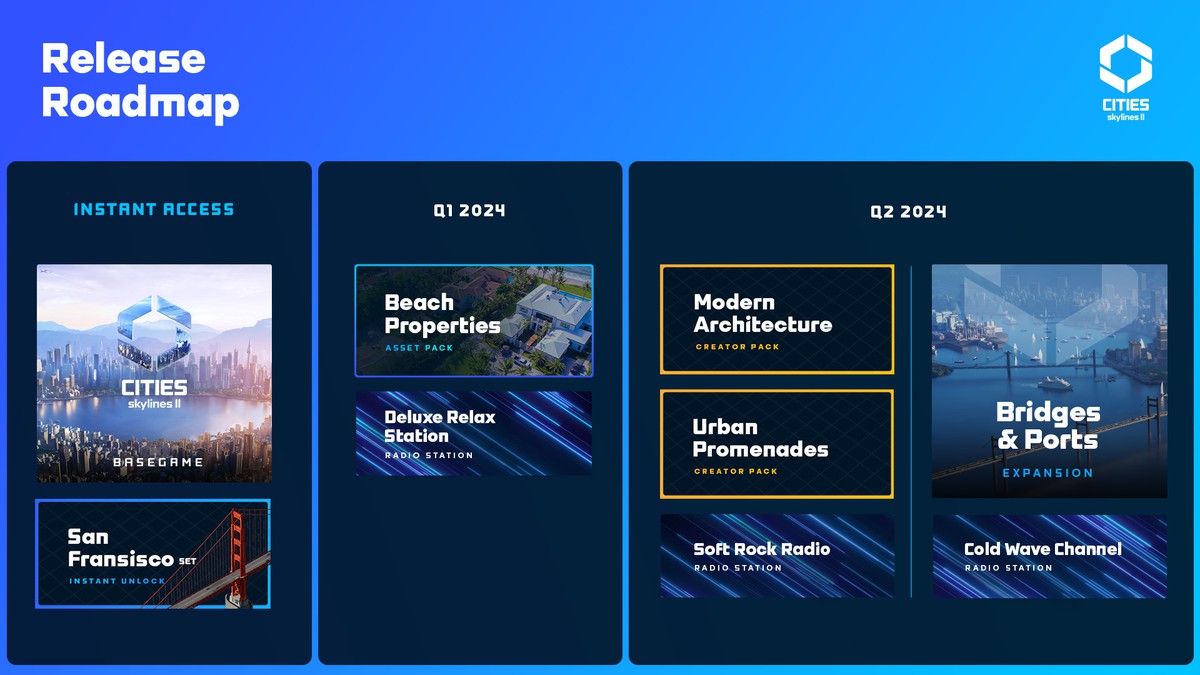 As you can see from the image, the Beach Properties and Deluxe Relax Station packages are now scheduled for release in the first quarter of 2024. Modern Architecture, Urban Promenades, Soft Rock Radion, Cold Wave Channel and the Bridges & Ports expansion will appear in the second quarter of 2024.
Access to downloadable content Cities: Skylines II Upon release, owners of the Expansion Pass, which is included in the Ultimate Edition, will receive it. Sure, the pass, like the DLCs themselves, allows you to purchase them individually closer to their release.
Source : Shazoo

For more updates, visit our site: esportschimp.news which is an online news platform that covers breaking news, event coverage, opinion pieces, reviews, interviews, and much more from the esports world.
I have over 10 years of experience in the news industry, working for various news websites. I am also an author at Esports Chimp, where I cover gaming news. I have a deep passion for video games and esports, and my goal is to provide accurate and up-to-date coverage of the gaming world.