Most of those who have completed the monumental mission of completing Persona 5 Royal are hardly in a position to want more from this chapter of the historical narrative universe of the P-Studio. However, some are so attached to this franchise that any excuse is good for them to return to the Shujin Academy. Persona 5 tactics was designed specifically for them to add a layer of gameplay and fill a narrative gap with a very solid and beautiful turn-based tactical RPG.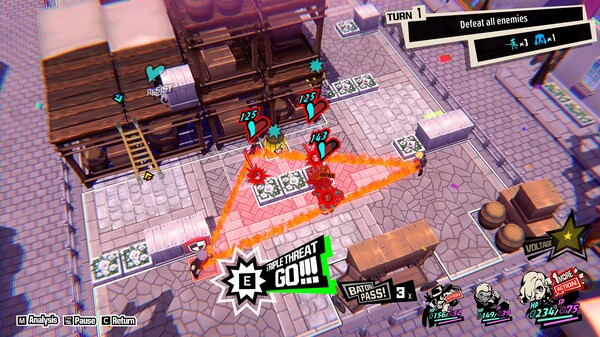 The grid on which the characters fight is known to all fans of this genre and Atlus has not invented anything revolutionary here. Where the influence of the world of Persona is most apparent in the speed at which the fighting takes place and in the extraordinary speed jazz and rock-bop music that accompanies them. The biggest problem with this game, and the factor that limits the audience to those who have already completed Persona 5 Royal, is the temporary location. The tactical events take place between the second and third semesters of Persona 5 Royal, meaning that, if you've never played the massive JRPG, there are massive spoilers ahead.
It's clear that the game is designed for Persona 5 fans as well he doesn't waste a minute explaining who's whoand why the situation is the way it is. This is a game for those who want to enrich their experience with the main title, no introduction, no standalone game. Not only that, the art direction and even the chibi (overly cute) style of the characters are (in our opinion) specifically designed to make Persona fans feel at home and to give them an alternative lens through which to interact with their favorite characters can communicate.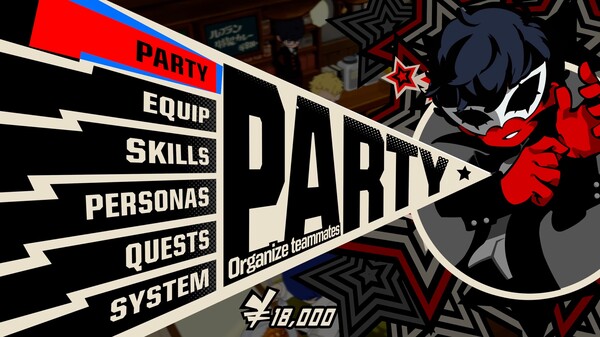 While this game couldn't be more Persona than this, it is in its soundtrack which fits perfectly with the mood of the main chapter. There is something fundamental in Toshiki Konishi's music that not only evokes this particular universe, but actually is a journey through the atmosphere of high school souls that many grew up with. The perfect blend of rock and jazz with an absolutely infectious energy will make you feel like the energetic and daring character present in every high school anime. It's rare for a saga to be as influential on the popular imagination as Persona, and the Tactical spin-off is no exception.
Persona 5 Tactica's combat thus pays tribute to that of its older brother, both in speed and complexity. Each battle requires team maneuvers, patience, strategy and synchronization to complete and can never be taken lightly. There are not many resources and implementing effective combos takes time, so you will have to dodge, resist and weaken the biggest enemies enough until the moment necessary to take them out with a team attack. It's not easy, but then if you liked Persona 5's gameplay this grilled variant will not disappoint you. Finally, the last turn repeat function will be a valuable ally to avoid ruining the short missions of this game.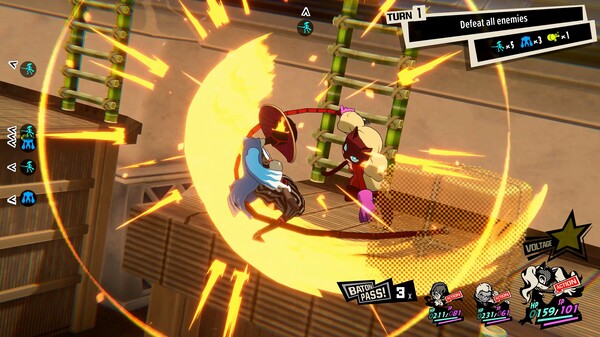 In terms of gameplay customization, there isn't the depth of Persona 5 Royal, but there are still plenty of options to choose from. You can customize the elements (fire, wind, gravity, etc.) of each character by assigning them sub-personas and upgrading your weapons in a shop, as melee shot damage increases with levels. The story is definitely over-extensive in its dialogue, but fun as a whole and adds a new layer to this game's metaverse without forcing it (too much). If you are among those who they must return to the Persona metaverse, then this game is exactly what you are looking for. Avoid it at all costs as a first experience (it would really confuse you) and only come back after you've completed the main game, which is, of course, one of the best JRPGs of all time.
-by Riccardo Lichene
---
© ALL RIGHTS RESERVED
Source : Corriere Dello Sport
I have over 10 years of experience in the news industry, working for various news websites. I am also an author at Esports Chimp, where I cover gaming news. I have a deep passion for video games and esports, and my goal is to provide accurate and up-to-date coverage of the gaming world.