Do you remember the French netrunner Aurora from the Cyberpunk 2077 Phantom Liberty add-on? Now there's a mod that lets you have an affair with her.
Yes, get ready to live a fantasy where you won't disappoint this attractive lady, who could probably find someone better than a Night City resident with full body augmentations. Thanks to the new mod, the endless flirting with Aurora Cassel at the Black Sapphire party is further developed.
Warning: Spoilers ahead!
The mod, called Aurore Romanced (Lady Marmalade), was created by modder Deceptious, who previously added some improvements to the romantic encounters in the main game. This time he has created a short quest that will allow you to spend some quality time with Aurora after meeting her at Kurt Hansen's party during Phantom Liberty's main mission.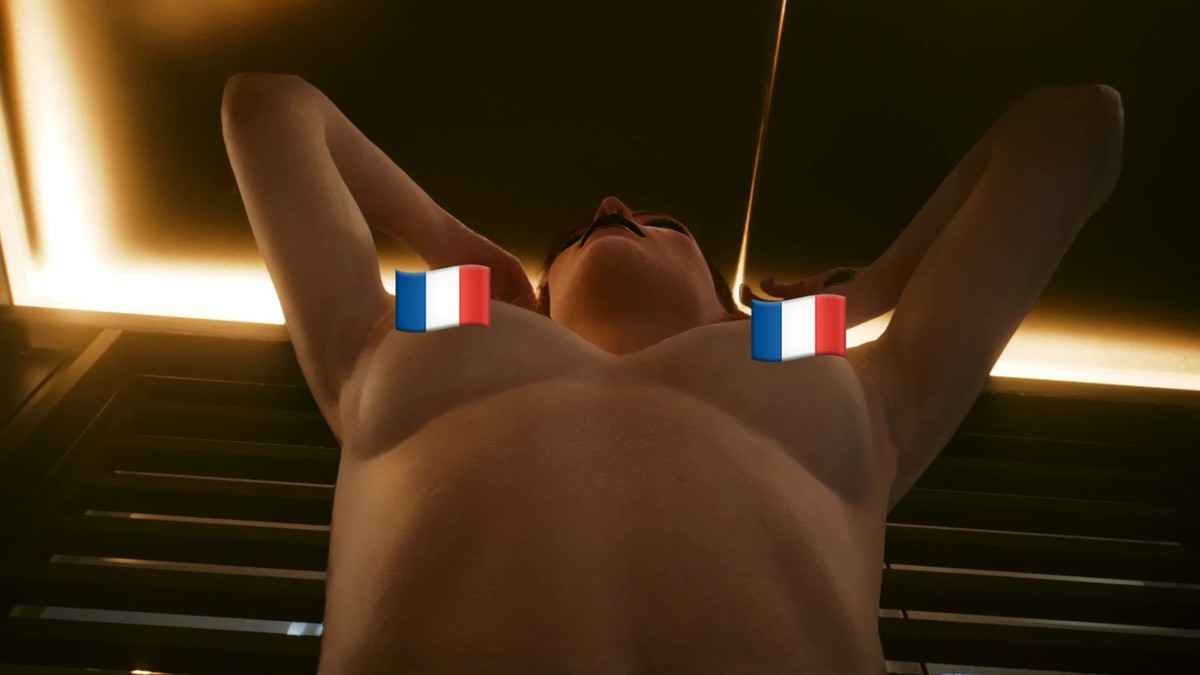 For those who don't know, you end up playing roulette with Aurora and her brother Aymeric, stealing their identities for your own shady business. After a fun evening at Black Sapphire, a mission called Lady Marmalade begins, which will culminate in an encounter where both male and female V characters can have fun with Aurora.
If you have already completed Phantom Liberty and don't want to start a new game just for the sake of the novel, Deceptious has made it so that the quest can also be activated by simply going to V's apartment in Megabuilding H10 and executing the specific console command mentioned in the description of the mod.
You can download the mod here.
Source : Shazoo

For more updates, visit our site: esportschimp.news which is an online news platform that covers breaking news, event coverage, opinion pieces, reviews, interviews, and much more from the esports world.
I have over 10 years of experience in the news industry, working for various news websites. I am also an author at Esports Chimp, where I cover gaming news. I have a deep passion for video games and esports, and my goal is to provide accurate and up-to-date coverage of the gaming world.