Something common among many competitive video game players online is to assess the ranking rank you are in and compare it to your friends to see who is higher.
Another option is to simply compete against yourself and see how far you can go, by setting goals like reaching Diamond League of LegendsGuard in CS:GA o Grand Champion in Rocket League.
In VALORANT there is also a certain 'pique' with the ranks, with Ascent or Immortal being two of the most greedy and valuable ranks in the game, although most players don't get further than Gold 3and this is official data.
Rank distribution | #VALORANT 🔗: https://t.co/Z7YCvx4ZJv pic.twitter.com/UEUF6pV9Sj

— VALORANT Leaks and News (@VALORANTLeaksEN) September 17, 2023
This tracker officially VALORANT's ranks provide a fairly rough breakdown of the reach of more than 7 and a half million players of the shooter from Riot Games and the results are more than surprising.
The thing that draws the most attention is that more than 65% of players are between Silver 1 and Gold 3with Silver 1 being the most populated tier in the game: 8.2% of players (610,000) are in this tier.
Only 8% of players participate Ironwhile Bronze It has a total of 20% of the total 7.5 million people that populate the statistics. Later, in ranges higher than GoldThings change.
Between Platinum 1 and Diamond 3 there are 23% of players, slightly more than 1.5 million playerswhile in the highest ranks, Ascendant and Immortal, there are only about 300,000 players.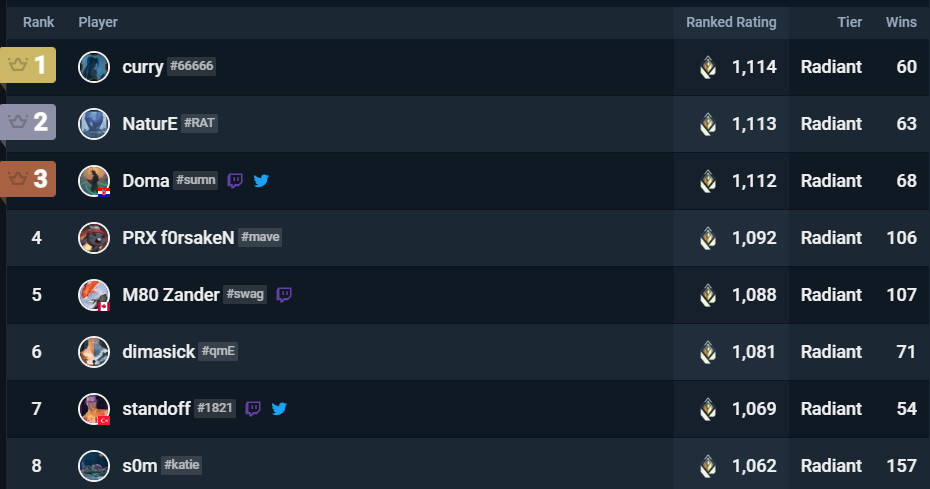 Are Radiant in VALORANT is so exclusive that only just over 2,400 players have it on the entire planet, which shows how complicated it is to be at the top of the game.
Source: Esports AS
I have been working in eSports Chimp for almost 5 years now. I have written different types of articles but I mostly focus on gaming news. It has always been my dream to work in eSports Chimp and I am grateful that I am able to do so.
I grew up playing video games and it has always been one of my passions. When I was younger, I never thought that I would be able to make a career out of it. But now, I am able to write about games and share my passion with others through my work.
I believe that there is a lot of potential in the world of eSports and I am excited to see how it grows in the future.